By Jenny Patrickson, Managing Director, Active IQ
As the summer holidays draw to a close, we turn our attention to both schools and colleges starting the new term ahead. While the majority of social distancing measures are now behind us and we feel a renewed sense of optimism as the COVID-19 vaccines are rolled out, there remains a sense of apprehension among many young people.
Earlier in January this year, the Association of Colleges (AoC) published its comprehensive 'Mental Health & Colleges' report which reminded us of the challenges ahead. It also highlighted the action and intent among colleges to make improvements in their provision of student support.
Among the wealth of data in this report, the AoC revealed that:
90% of colleges are seeing an increase in students diagnosed with mental health conditions
85% of colleges are seeing a significant number of students with undiagnosed mental health difficulties
94% of colleges have students who have attempted suicide in the past 12 months
Nearly half of colleges (41%) say that mental health referrals have been significantly higher since the pandemic.
At Active IQ, we applaud the emphasis that the AoC places on mental health and wellbeing and are proud to work in partnership with them to deliver our Mental Health Awareness qualification. This training is primarily designed to enable college staff to obtain a greater awareness and understanding of mental health, to empower them with the knowledge to spot the signs of mental ill-health among students, and to give them the confidence to speak to young people about how and where to get further support.
In addition, we are increasingly seeing our education partners prioritise this training for their student body, engaging young learners on the topic to help both themselves and their peer group to recognise and manage symptoms of mental ill-health.
The impact of the pandemic on social and educational norms has contributed to an already heightened national awareness around mental health. The 'it's ok not to be ok' message is getting through to young people and we can only hope part of this significant rise in students reporting difficulties signals that that they feel able to come forward.
One of the colleges with which we work, Bishop Burton College in Beverley, East Yorkshire, is leading the way by ensuring its students undertake our Level 2 Award in Mental Health Awareness. The initial pilot programme has been hugely successful, with many students feeling better able to understand their own feelings as well as being alert to any problems their friends or associates may be experiencing. Given that young adults are highly susceptible to mental health issues, educating this age group can have far-reaching benefits.
One recent incident at Bishop Burton College puts all the hard work, effort and hours of speaking, learning and listening into context. Mike Ridley, Head of Department for General Further Education at the college, told us: "Regarding your qualification, we had a learner disclose to their parent that they were suffering from serious mental health issues and wanted support as they recognised and related to several indicators and realised the something was not right.
"This learner sought the help as a direct result of the mental health awareness session they had joined during the day – proof that it works."
The college offers the qualification to around 300 learners and plans to roll it out on a wider scale in September. While Bishop Burton College has also put some of its staff through our qualification, it is the 'student to student' interaction, empathy and support that it values most highly.
The more we equip young adults with knowledge, awareness and tools to take action, the more we will see these conversations take place in people's homes, colleges and other social spaces, enabling future generations to access the support and help they need.
To find out more about Active IQ's Level 2 Award in Mental Health Awareness, click here, and to access ukactive's Mental Health Resource Hub, click here.
Active IQ is a member of the ukactive Strategic Partner Group – find out more here.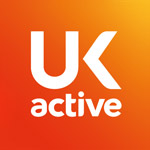 More People More Active More Often