By Ryan Grimshaw, Head of Brand and Marketing, Topodium Group
As a fitness business owner, it won't be a surprise to be told that the days of gyms as purely spaces for free weights and treadmills are numbered. Fitness spaces are frequently becoming valued in new ways beyond simply providing access and services.
At the core of this change is the evolution of consumer habits. Members are looking for gyms to work harmoniously with their busy lives, finding connections on their own terms and providing something to believe in.
In the past, gyms have added cafes, relaxation spaces and other areas to transform their venues into "third places", as defined by sociologist Ray Oldenburg in 1989. He described third places as community gathering spaces – not purely for rest, not purely for play, but places that people can unwind, yet also engage.
Many fitness venues caught on to this ability to create socialisation and connection for their members. And small changes can make a huge difference. Katie Daniel, the owner of Ambition Fitness, added a coffee machine at her studio reception (listen to her member journey lessons). This convenience didn't necessarily make her reception a third place, but it quickly became a reason for her members to socialise before and after classes.
The third place in the virtual world
The closing of venues during lockdown limited gyms' ability to bring people together in their physical spaces. Yet, through digital content and social fitness, they also gained access to a broader audience for which those physical spaces may have posed a number of barriers.
Take for instance Peloton's Digital Membership which gives you access to thousands of live and on-demand classes. Or Barry's, whose instructors have been posting free workouts on their social media channels. Though that doesn't make a community; what's missing is the two-way interaction and the feeling of real-time connection.
As fitness spaces reopen, how do we nurture digital communities that want to engage? Well, we take the theory of third places and apply it in the virtual world, making way for the connection and community people crave. We may not be able to create the third places described by Oldenburg as "face-to-face phenomena" because in real third places, you organically "open yourself up to whoever is there".
Social media is a culmination of asynchronous interactions, though these connections are happening at speeds that make online communities feel like they're coming to life right in front of our very eyes.
The importance of curated Facebook and WhatsApp groups, Discord communities, Instagram feeds and Insta-lives, Reddit forums, Slack channels, Twitter lists and Fleets in creating connection and interaction only serves to help build community around your brand and business.
Gymshark recently went live on Discord, creating a place where their growing community can come together to share experiences, training goals, nutrition tips and connect with other Gymshark fans.
But social media isn't enough on its own. Enter the virtual worlds of VRChat, which allows users to create avatars to engage in virtual reality environments, and the rise of Gather Town, a virtual universe described by Wall Street Journal as, "what you get when you smash together a 1990s-era video game and Zoom." And, of course, Nintendo's 2020 part-game-part-virtual escape, Animal Crossing.
What's stopping the next evolution of this? Perhaps a place where you could hang out with like-minded people around the world who have similar fitness goals, while you physically workout in real-time and share your progress, as your avatar does the same.
The opportunity for fitness
As humans we are tribal at heart; we crave connection and meaning, but we now crave that at our fingertips, remotely and virtually, more connected globally than ever before yet more locally isolated.
While we don't anticipate gyms building entire VR-based worlds for their members, you may consider how to take smaller, more practical learnings in creating community building activities both on- and offline.
On Topodium Group's Making The Podium Podcast, Co-Founder of Refine With Alfi, Zoe Bertali, revealed the revolutionary technology that's taking boutique fitness beyond the four walls behind which they're traditionally confined. ALFI, the titular AI behind the avatar-led fitness app, demonstrates the scalable potential of tech to teach fitness skills from our own mobile devices, reaching anyone at any time around the world.
To supplement physical fitness spaces, providing online community engagement opportunities to members could lead to more healthy, supported and connected people – a key to furthering holistic health and wellbeing services.
Despite the clear differences between physical and virtual worlds, digital innovation can provide some real advantages in community building. Through selective anonymity; programmatic motivation; feeling more welcomed and connected; and the breaking down of physical space barriers, communities are developing in ways that create freedom, with less inhibition and deeper connection for members – regardless of whether they ever plan to walk through your physical doors.
To join a webinar to discuss 'Your Virtual Third Space' in more detail on the 14 September at 10am, please register here
Topodium Group is a member of the ukactive Strategic Partner Group – find out more here.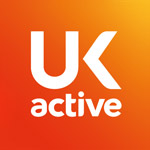 More People More Active More Often