By Baroness Tanni Grey-Thompson, Chair of ukactive
Tomorrow (22 September) is National Fitness Day in the UK, a time to celebrate the fun, enjoyment, and significant physical and mental health benefits of being active. I believe this message resonates stronger today than at any moment in my lifetime. As we inch ourselves out of the COVID-19 pandemic that has becalmed our nation, the importance of exercise, activity and physical health has rung in our ears from the leaders and many health experts that have engaged us over the past 18 months.
Last week the Prime Minister set out his Winter Plans for 'living with COVID' and he is 100% right: we must continue to be vigilant against COVID and do what we can to minimise its impact going forward. Part of the 'new normal' must include building up our own personal resilience to this and future health challenges. The pandemic shone a light on the health inequalities we have as a nation, inequalities that run like fault lines through our communities. We need to be more resilient as individuals and part of this must be improving our collective physical health.
Yet as a major survey yesterday (20 September) showed that less than a third of us (27% of UK adults) are as fit as we want to be, and this needs to be a wake-up call for our nation if we are going to recover from this crisis. How do we improve our fitness levels as a nation?
The solution is finding a way to fully harness – arguably for the first time ever – the true power of sport and physical activity within our society. And as Chair of ukactive, I know that its members and partners, while still recovering from the pandemic, will want to be part of that ambition and play their fullest role.
As part of that ambition, today we (ukactive) announce what we believe can be the further contribution that gyms, pools, and leisure centres can make to getting the nation more active across the rest of the decade. It's already recognised that this part of the sport and physical activity sector is very much the 'engine room' of activity in this country, with tens of millions of people visiting facilities each week, and fitness and swimming second only to walking in helping people to achieve the CMO guidelines of 150 minutes of moderate to vigorous activity per week (Active Lives Survey, Sport England).
So, our sector is already attracting millions to be active, but we believe it can attract millions more.
Our analysis projects that we can attract more than five million new people to using gyms, pools, and leisure centres on a regular basis by 2030. We believe this can happen if we see the marriage of the following events:
Firstly, that the sector continues its growth and development journey, with programmes, services, and facilities becoming more inclusive and diverse. This growth would be built around fully integrating with health pathways, new improved operating standards, digital offerings, and growing audiences amongst older customers and people with disabilities. Throughout my time as ukactive Chair I've seen first-hand the evolution of these facilities, and know there is real potential to do more, especially in partnership with agencies like Sport England.
Secondly, that the sector continues to grow its relationship with the Government, and a creates a partnership that sees the Government use the levers it has at its disposal to support the sector's development and enable more people to be active. In practise this would be mean using not only capital investment, but reforms to tax and wider regulations that would help accelerate both facility expansion and renewal, plus also remove financial barriers that currently restrict people from accessing sport, fitness and leisure.
I passionately believe that if we achieve this, it would have both profound significant economic and social benefits to the nation, including the following:
Help the nation become more resilient to future the threats of COVID-19 through improved health and wellbeing;
Take immense pressure off the NHS and social care sector through supporting the prevention of avoidable illness that puts a huge strain on the institution, and in turn help level-up health inequalities;
Provide hundreds of millions of pounds in additional social value contribution to the UK – through a healthier population, improved life satisfaction and subjective wellbeing, improved educational attainment, reduced crime and stronger communities;
Play a key role in revitalising the high street and local towns through creating sustained footfall.
It is an unquestionable fact that sport and physical activity enriches our nation, and improves the physical, mental, and social wellbeing of millions. It has provided a much needed fillip to national morale this summer through our elite teams achievements at Euro 2020, the Olympic and Paralympic Games, and especially the truly incredible success of Emma Raducanu.
Sport and physical activity is inspiring, enjoyable, fun, enriching and joyous. It's the miracle pill that can alleviate many ailments and conditions – reducing the burden on our NHS and social care – and can bridge divisions and bind communities together.
I hope tomorrow, on National Fitness Day, that everyone, irrespective of age or background, will be encouraged to move and be active. Millions will be involved and it will see thousands of facilities across the country welcoming people from their local communities to get involved. This moment provides the perfect platform to begin this journey to 2030, firm in the belief that success will have a transformative impact on the health of the nation.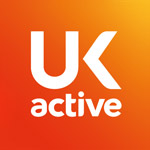 More People More Active More Often