Modelling shows potential of fitness and leisure sector to reach more than five million new members by 2030, supported by measures from Government.
Projected growth exceeds 20% of the UK population being a member of a gym, pool, or leisure centre by no later than 2030 – up from 15% pre-pandemic.
A partnership with Government would unlock the sector to wider audiences, helping to level-up health inequalities by supporting the country to 'Build Back Fitter'

Memberships of gyms, swimming pools and leisure centres could grow by more than half by 2030, sparking a revolution in the UK's physical activity levels, according to new modelling by ukactive released ahead of National Fitness Day tomorrow (22 September).
The growth forecast shows that a new partnership between the Government and the fitness and leisure sector would help to achieve a shared ambition to 'Build Back Fitter' following the COVID-19 pandemic.
Following polling by ukactive and Savanta ComRes which found that less than a third of Brits are happy with their fitness levels post-lockdown, new analysis by ukactive projects that gyms, pools and leisure centres can attract more than five million new people between now and 2030.
The growth would support the health and fitness needs of well over 20% of the UK population, up from 15% penetration before the pandemic, and in membership terms would see an increase from 10 million members to more than 15 million.
From swimming in local lidos to exercise referral classes in community leisure centres, working out at lunch in the high street gym to playing games in sports halls and on tennis courts, the fitness and leisure sector is the bedrock of community physical activity engagement and infrastructure, traversing the public and private sectors.
Described as the 'engine room' of physical activity in the UK, the fitness and leisure sector represents the largest driver of activity levels in England, behind only walking for helping people to achieve CMO guidelines for exercise.
Prior to the pandemic, the sector was in a period of rapid growth, with 15% of the UK population a member of a gym, pool or leisure centre in 2019. But during the pandemic, facilities were forced to shut for eight months, with just 121 days of restricted trading between March 2020 and March 2021, severely impacting activity levels as well as the businesses driving them.
ukactive remains in discussions with Government concerning immediate COVID recovery support measures, including addressing the existing funding gap in public sector leisure and seeking a fair and equitable resolution between tenants and landlords regarding unpaid commercial rent.
As consumer demand grows following the reopening, ukactive has modelled the impact that a package of Government interventions would have in driving a timely revolution in activity levels to improve the landscape for the sector, helping it to reach more people.
The required measures include VAT relief, business rates reform, infrastructure investment, health incentives, procurement reforms, and high street regeneration with fitness services at its heart.
For its part, the sector is committed to continuing its growth and development – working in partnership with agencies including Sport England – to ensure it is fully inclusive to the communities it operates within.
These include:
Fully adopting consumer data and insight to inform operating decisions to engage a diversity of audiences;
Delivering the highest professional standards across both health and safety and wider societal factors;
Driving programmes and services that strive to make facilities as inclusive as possible, and agile to digital offerings and programmes;
Fully establishing and integrating into health pathways to support NHS and wider mental and social wellbeing pathways.
ukactive says that if the potential of the sector is unlocked in partnership with the Government then a raft of benefits will be felt across society.
These include:
Helping the nation become more resilient to future the threats of COVID-19, through improved health and wellbeing;
Taking pressure off the NHS and social care sector through supporting the prevention of avoidable illness, and in turn helping to level-up health inequalities.
Providing hundreds of millions of pounds in additional social value contribution to the UK – through a healthier population, improved life satisfaction and subjective wellbeing, improved educational attainment, reduced crime and stronger communities.
Playing a key role in revitalising the high street and local towns by sustaining footfall.
Huw Edwards, CEO of ukactive, said: "Our forecasting shows that a physical activity revolution is within grasp, and can happen with a growth in the partnership between the Government, its agencies, and the fitness and leisure sector
"This is an opportunity to shift the dial on the nation's health over the next eight years, resulting in five million people becoming far more active in their daily lives.
"National Fitness Day will help showcase the power of our sector to reach into every community and generate incredible benefits, including mentally, physically and socially.
"As we learn to live with COVID-19 for the foreseeable future, we must do more to support the resilience of our communities by ensuring every person has access to physical activity services.
"We will continue to work in partnership with the Government and its agencies to realise these ambitions and ensure our sector can grow to dramatically improve our nation's health and wellbeing."
The forecast and measures are set to be discussed by policymakers and sector leaders at the ukactive Conference, taking place at the Guildhall, London, on 13 October. For more information and tickets, click here.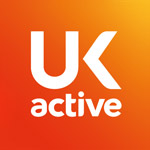 More People More Active More Often