Less than a third (27%) of UK adults say they are as physically fit as they would like to be following the COVID-19 pandemic, according to new research commissioned by ukactive ahead of National Fitness Day on Wednesday (22 September).
As the nation recovers from the biggest public health crisis in living memory and learns to live with COVID-19, many people want to increase the amount of physical activity they get, in order to improve their physical and mental health and resilience.
Regular exercise has been shown to improve a person's ability to regulate the immune system, which is essential for avoiding the severe symptoms of COVID-19. It also reduces the risk of underlying conditions and illnesses which make us vulnerable to the virus, such as heart disease, stroke, type 2 diabetes and some cancers*.
ukactive's poll of just over 2,000 adults, conducted by Savanta ComRes**, found that over a quarter (27%) said they were less active than before the pandemic hit the UK in March 2020, with 51% reporting the same activity levels, and 17% saying they were more active.
Asked if they were as physically fit as they would like to be, exactly half (50%) of those questioned said they were not, and only 27% reported they were happy with their fitness levels (the remaining 23% were either unsure or neither agreed nor disagreed).
Of those UK adults who were unhappy with their fitness, 56% said their fitness levels prevented them from taking part in vigorous activities and sport, such as swimming, running, playing netball and football. And 12% said their fitness levels even stopped them from doing gentle everyday activities such as showering and getting dressed, washing up, folding clothes, and strolling around the house, park, or shops.
In a worrying sign for health inequalities, more than half of female respondents said they were unhappy with their current fitness levels – 54%, compared to 46% of men. And people over the age of 55 were also more likely to say they were unhappy with their fitness – 57%, compared to 47% of adults aged 35 to 54 and 44% of those aged 18 to 34.
The pandemic has seen health inequalities grow over the past 19 months, making this year's National Fitness Day more important than ever as gyms, leisure centres, online platforms and fitness suppliers prepare to host free and inclusive events for people of all ages, backgrounds and abilities to try.
The pandemic has also seen a greater focus on mental wellbeing, and more than half (52%) of the respondents said physical activity is just as important to their mental health as their physical health – a benefit felt particularly among over-55s (61%).
The findings act as a wake-up call for the nation's health, while also showing that the pandemic has caused many people to reflect on their activity levels and that demand is growing for fitness services.
When asked what would help them to be more active in their everyday life, a third (33%) of respondents said specific time allocated by their employer to exercise during the working day. Of the respondents unhappy with their fitness levels, 31% said discounts and financial incentives would help them to be more active on a regular basis.
The theme for National Fitness Day, supported by TRX Training Club℠, is 'Fitness Unites Us', helping to celebrate the social, mental and physical benefits of physical activity in our daily lives.
The day will see thousands of free events and activities take place in parks, leisure centres, gyms, schools and workplaces across the UK, as well as online through providers' digital platforms, encouraging people to try new activities and start a new fitness habit.
Huw Edwards, CEO of ukactive – the not-for-profit health body behind National Fitness Day – said: "COVID-19 has taught us never to take our health and fitness for granted, and if we take one positive from the pandemic it must be a collective pledge to ensure we take good care of our bodies and minds.
"These findings highlight that millions of people are not happy with their level of physical fitness after the pandemic but, importantly, many want to change this and move more.
"Staying active has helped many people to find mental and physical strength throughout this health crisis, and National Fitness Day is the perfect time for our nation to begin a physical activity revolution.
"ukactive will continue to work with the Government, its agencies, and partners to ensure that more people are able to enjoy the benefits of physical activity, which is vital for our nation's recovery and growth."
Professor Greg Whyte, Olympian and Professor of Applied Sport and Exercise Science at Liverpool John Moore's University, said: "We know how important physical health is to our mental, physical and social wellbeing, and National Fitness Day is the perfect opportunity to take action.
"Becoming more active on a daily basis often starts with a small step, perhaps by changing your routine to include a walk or bike ride, or trying a new activity such as swimming, an exercise class, or a dance class.
"COVID-19, along with ongoing and seasonal health challenges, has not gone away so it's crucial that we strive for healthy, active lives in order to improve our physical and mental recovery and resilience long into the future."
To get involved and to find activities near you or online, visit www.nationalfitnessday.com
* Regular exercise reduces the risk of underlying conditions including a 40% reduced risk of type-2 diabetes, cardiovascular disease (by 35%), dementia (by 30%) and some cancers (by 20%), according to statistics from Public Health England.
**Savanta ComRes interviewed 2,087 UK adults aged 18+ between 3 September 2021 and 5 September 2021. Data were weighted to be nationally representative of UK adults aged 18+ by key demographics including age, gender, region and socio-economic grade. Savanta ComRes is a member of the British Polling Council and abides by its rules. Full data tables are available at www.comresglobal.com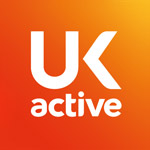 More People More Active More Often