By Huw Edwards, CEO of ukactive
This year the ukactive Chair, Baroness Tanni Grey-Thompson, set out a bold and exciting vision for our sector. She described how gyms and leisure facilities could secure more than five million new members by the end of the decade, and this would be a shared ambition between ukactive, the Government, and its agencies.
She stressed that this growth would not be automatic, and that there would be conditions for it being achieved. This growth would be dependent on our long-term partnership with the Government, and also dependent on our continued growth and development as a sector.
On the latter, Tanni described the profile and characteristics of our sector that would enable our members to play their fullest role in society. This included the integral use of data; driving programmes and services that strive to make facilities as inclusive as possible; being agile to the growing importance of digital offerings; fully establishing and integrating our services into health pathways to support the NHS as well as wider mental and social wellbeing; and being fully committed to delivering the highest professional standards across both health and safety, and wider societal factors.
The ambition to attract more people from key parts of society – over-55s, ethnically diverse backgrounds, those with disabilities, and women and girls – will be dependent on our adoption of these characteristics.
And the issue of standards is hugely important to attracting more women and girls to our facilities, and why I'm proud that ukactive has been working in partnership with Sport England and This Girl Can on this agenda.
On Wednesday (10 November), ukactive and This Girl Can will be publishing a new guide filled with fresh insight, guidance and tangible solutions to support fitness and leisure operators in getting more women active within their facilities.
This new guide will help our members improve the engagement, experience and confidence of women and girls using their gyms and leisure facilities. The guide is based on joint research from ukactive and This Girl Can, including a survey with 1,030 women and girls, and a series of focus groups.
Our research found that while many women and girls do positively engage in sport and physical activity within gyms and leisure facilities, many others do not, for a range of reasons.
This is important as we, as a sector, need to understand, acknowledge, and act on factors in our control that will make our facilities more inclusive to use for women and girls. This is also a real opportunity to learn from our peers already making strides in this area and continue that sense of collaboration that has been a hallmark of our sector's high standards during the pandemic.
The guide includes case studies from operators in both the public and private sector that have implemented successful strategies to improve services for women and girls, from staff training and interaction, to flexible programming, specialist equipment introductions and commitments to personal safety.
Now, some will say that we as a sector alone cannot solve deep-seated societal issues around behaviour and female safety. And this is true. However, we must also accept our responsibilities as these important societal issues do not dissolve at the door of our facilities, they do not disappear when our customers cross the threshold of our sites.
We are part of a collective responsibility and what we do and how we develop contributes to the bigger solutions everyone is seeking. We must use this guide to review what we do now and make any necessary adjustments – irrespective of their size and perceived significance – which could end up having a positive impact on someone's visit.
I, for one, fully accept this responsibility not just in my role as CEO of ukactive but as a male voice in this sector.
As Tanni mentioned in her Conference speech, our members are the engine room of activity in this country, supporting millions of people to be active each day, but we can support millions more. Initiatives like this can help support this ambition, and will be complimented in 2022 with the introduction of The Active Standard to help provide the reassurances new customers seek on the quality and professionalism within our members' facilities.
They will – along with the work we're doing with members on infrastructure, inclusion, digital, and health – contribute to the collective ambition that this sector, and our members, play the fullest role in improving the health of the nation.
The new guide is available to download free of charge, here. To find out more, read our press release.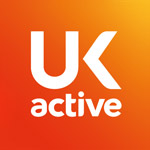 More People More Active More Often