A group of leading sport, recreation and physical activity sector bodies has cautiously welcomed the 2021 Autumn Budget and Spending Review announced by the Chancellor.
Active Partnerships, the Chartered Institute for the Management of Sport and Physical Activity (CIMSPA), the Sport and Recreation Alliance, the Sport for Development Coalition, ukactive and the Youth Sport Trust have issued the following joint response to the announcement.
Chair of the collective group Huw Edwards, CEO of ukactive said: "The Chancellor's Spending Review announcement of a real terms increase for every Government department is good news and we are particularly pleased to see additional funding committed across sport, education, youth and skills, health and social care and local government as well as through specific levelling up funds.
"It is pleasing to see the Government has responded to a number of our calls by investing over £235m in new and refurbished community sports facilities and parks and £200m in the Holiday Activities and Food Programme alongside funding for active travel, support for UK bids to host major sporting events and explicit recognition of the sector's contribution to the Government's levelling up ambitions.
"We also welcome the measures to reduce the burden of business rates on the sport, recreation and physical activity sector and the short-term 50% discount for retail, hospitality and leisure will go some way to helping the sector recover from the pandemic.
"However, some important questions remain. There are still substantial pressures on local public sport and leisure provision, and we will be seeking further clarity on what the announcements mean for local government and operators, both in the short and longer term.
"Likewise, it is unclear what resources will be allocated to the Office for Health Improvement and Disparities to ensure the health benefits of physical activity support local communities recovering from COVID-19 and in doing so, reduce the pressures on the NHS.
"Looking ahead, we are keen to work with Government to maximise the sector's role in delivering on the Government's policy agenda.
"In particular, the additional funding announced for schools should now pave the way for a guaranteed long-term funding commitment for PE and school sport, built on a national drive to get every child active for 60 minutes every day. This should be part of an ambitious new School Sport and Activity Action Plan with measurable national targets to drive up activity levels, health and wellbeing across young people of all age groups.
"Similarly, the £3.8bn investment in skills for young people and adults is welcome. However, we would like to see ring-fenced funding for skills and professional development within the sport and physical activity sector to ensure we have a highly trained and professional workforce.
"Additionally, sport and physical activity interventions can play an important role in addressing health inequalities, helping young people develop skills, confidence and positive social connections, and reducing crime and antisocial behaviour. These outcomes help generate pride in place and support the Government's ambition to level up the country.
"In this context, there must be a stronger focus on sport and physical activity regeneration and social impact projects in future rounds of the Levelling Up and Shared Prosperity Funds, a clear role for sport-based projects in preventing crime and keeping communities safe, and appropriate allocation of the increased funding announced for youth services and youth employment to charities effectively using sport to generate positive social outcomes in places most in need.
"Our organisations look forward to reviewing the detail of the Autumn Budget and Spending Review and to working with the Government and other stakeholders to ensure that sport, recreation and activity is placed at the centre of the nation's continued recovery."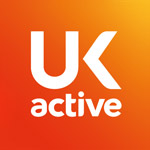 More People More Active More Often