The national winner of the Active School Hero award has been announced by ukactive and Nike, after more than 900 primary school staff were nominated and celebrated for their roles in keeping children active.
Joe Danquah, PE Teacher from Byker Primary School in Newcastle, has been awarded the title of England's Active School Hero 2021. Joe, along with eight other regional winners (listed below) have been recognised for their outstanding contributions to getting pupils moving.
The award was presented last night at a virtual ceremony for all the winners, hosted by ukactive Chair, Baroness Tanni Grey-Thompson, and Team GB Paralympic champion, Richard Whitehead MBE.
Nominations were received during an eight-week period from April to June, with inspirational images and stories shared on social media by parents, schools and colleagues in recognition of their heroes.
This year's Active School Hero award has shone a light on the individuals who have inspired children to be active in what has been a challenging year for their mental and physical health due to the COVID-19 pandemic.
The award was expanded nationwide in 2021 after success last year in Birmingham and London.
In recognition of the regional winners' dedication, they will receive professional development training from the Youth Sport Trust, and Joe's school will gain access to exclusive Nike opportunities and experiences to further inspire students to be active.
Each of the regional winners will receive a one-year license from ukactive Strategic Partner, Wellbeing Through Sport, supporting them to deliver a programme for pupils that uses fun, sporting activities as a vehicle to promote positive mental health and wellbeing.
Research shows that active children are healthier, happier, perform better at school and have improved social skills. But more than one third of children and young people across the UK are active for fewer than 30 minutes a day – that is less than half the minimum amount of daily activity recommended by the World Health Organisation. Active School Hero aims to help celebrate the role of school staff in changing the landscape for primary school children, inspiring them through fun and engaging physical activities.
Joe Danquah, the overall winner of the Active School Award, said: "Wow! I am honestly speechless and really grateful to have been selected for this award.
"It's not about me, but this one is for our children and the school – I just do my best to make the kids smile every day.
"This year has been an incredibly tough one for everyone, and I know all of the other regional winners deserved to win this award too!"
Huw Edwards, CEO of ukactive, said: "Well done to Joe and also our eight regional winners who have made an outstanding contribution to improving primary school children's activity levels.
"We hope their schools and local communities are proud of their commitment and that their efforts will inspire others to find new and fun ways to help keep primary school children active.
"We know that active children are healthier, happier and more engaged at school, and we are proud that the Active School Hero award has helped to showcase so many unsung heroes across the nation."
Dan Burrows, Senior Director of Social & Community Impact, EMEA at Nike, said: "When it comes to getting kids excited about – and committed to – playing sports, school staff can make all the difference.
"Congratulations to Joe and all the regional winners who have risen to unprecedented challenges, these extraordinary individuals have gone above and beyond to remove barriers and create more inclusive environments so that all kids have the opportunity to access and benefit from play and sport."
The nine regional winners are:
East Midlands: Ell Robinson, Class Teacher and Sport Lead, Archbishop Cranmer Church of England Primary Academy, Nottingham.
East of England: James Smith, Sports Leader, R A Butler Academy, Saffron Walden.
Greater London: Gilbert Graham, Coach Manager, Stillness Junior School, London.
North East: Joe Danquah, PE Teacher, Byker Primary School, Newcastle (national winner).
North West: Carol Bambroffe, HTLA, Moorside Primary Academy, Manchester.
South East: Kai Lewis, Teaching Assistant, Greenway Primary and Nursery, Berkhamsted.
South West: Abby Miles, PE, Sport and Health Lead, Perry Court E-ACT Academy, Bristol.
West Midlands: Ross Wagstaff, PE Teacher, All Saints C of E Academy Bedworth, Bedworth.
Yorkshire and the Humber: Alexandra Trenholme, Admin Assistant, Thirsk Community Primary, Thirsk.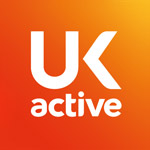 More People More Active More Often