By Jenny Patrickson, Managing Director for Active IQ
Despite the challenges faced this year, learners within our sector have been working hard.  Among them, a select few have really excelled to reach the final stages of the UK Fitness Trainer Competition, which is organised by AOC Sport.
The competition, which usually takes place at the World Skills Show, had a different format this year, taking place virtually due to the Coronavirus disallowing face-to-face contact.  The virtual competition finals took place from 17 to 23 October, with the heats starting back in April.
Now in its ninth year, the competition aims to showcase and test the skills, knowledge and ability of personal trainers to deliver excellent fitness instruction to clients. It's open to anyone studying a PT qualification and competitors can enter from colleges, training providers and employers as an apprentice.
I am proud to say that Active IQ has been supporting this important competition for six years now. I say important because it gives nearly and newly qualified PTs the chance to learn and develop whilst also showcasing their skills. Entrants learn a lot from the process and gain valuable feedback and insight from the judges. Not to mention the fact it brings a fantastic opportunity to really springboard their career.
This year's different format saw finalists taking part via zoom either from home or in a gym environment. They were tested across a range of tasks with a huge focus of course on at home and online workouts, reflecting the demands on PTs at this current time including:
Core fitness skills
Instructing skills
Online marketing skills
Written skills where finalists needed to write a workout plan that they could then sell as a product
A virtual job interview
They also faced a home equipment challenge where they had to select objects from around the house to use as part of a workout.
With this new format, we were invited to join the judging panel for the online marketing skills showcase. What struck our team was that despite the turbulence of coronavirus, there was a sheer determination within everyone. Throughout the interviews, we discovered that the finalists have gone on to do great things like completing their qualifications, starting their own businesses and complete further studies, all throughout lockdown. It's fantastic to see that determination and 'get up and go' spirit from learners within our sector.
I am of course delighted that the competition was able to go ahead albeit virtually and would like to congratulate each finalist.  I'd also like to give a big congratulations to the national winner, Anne Chinoy, from Trafford College. Anne is a dedicated PT specialising in running and injury prevention. She recently made a career change to become a PT with Trafford College and manages her own personal training business, Run PT. So this is a fantastic achievement having made that recent leap into her new career.
It's vital that we support PTs coming into our industry by encouraging them and recognising their skills. Competitions like this aren't just about celebrating excellence, they are equally important to raise and retain industry standards.
To find out more about the competition click here.
Look out for the latest stories and blogs in our Together series on the ukactive News page and Journal. For the latest sector guidance and daily analysis, visit the ukactive COVID-19 hub.
If you are a ukactive member and want to share your story, please contact your account manager or send an overview of your story to: press@ukactive.org.uk.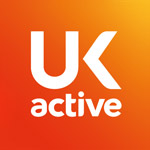 More People More Active More Often