Baroness Tanni Grey-Thompson has called for the Government to hold urgent talks with leaders from the physical activity sector as the second national lockdown begins in England.
The Chair of ukactive used her opening address at the launch of the ukactive National Summit to warn that any failure to act during the November lockdown to save gyms and leisure facilities "could be a tragic missed opportunity".
The message about the essential nature of fitness and leisure facilities was also shared by keynote speakers Andy Burnham, the Mayor of Greater Manchester, and Jo Stevens MP, the Shadow Secretary of State for Digital, Culture, Media and Sport.
Baroness Tanni Grey-Thompson said: "There are many people all over the country who will have been thinking about how to get fitter and healthier, along with their families, and they would've been looking to our sector to support them during this tough winter to do that.
"It does feel like such a misstep that the Government has not heeded our strong and continuous calls to categorise our sector as essential and acknowledge the astonishing safety standards that are our sector has sustained throughout this period. I fear this will have severe repercussions for the nation.
"We know from Sport England's recent Active Lives survey that activity levels fell sharply during the first lockdown. Also, analysis from SAGE has warned us that health inequalities among some vulnerable and BAME groups will increase during a winter lockdown period.
She continued: "I share the frustration of members who play an essential role for communities across the country and have proven their ability to make their facilities COVID-secure.
"I share the real anxiety that this second national lockdown will lead to business failure and major job losses within the sector. I fear the damage this lockdown will mean for the physical and mental wellbeing of the millions of people, of all ages and backgrounds, that depend on our sector.
"I also fear the new lockdown measures – brought in to combat this crisis – could well fuel another crisis in inactivity and mental health, unless we see a plan for addressing this.
"Today, I want to call upon the Government to urgently bring together a diverse set of leaders from across the sector during this period of national lockdown to have real dialogue on both the survival of the sector, and the full role it can play in our society's renewal. It needs a strategy.
"The Government must develop the plans that I shared – along with 150 sector leaders – with the Prime Minister in September.
"We need a recovery plan that brings together taxation and regulatory reform, alongside investment, that supports the sector to work its way out of this crisis. Furthermore, we need a fundamental shift in how our sector is valued across Whitehall.
"I have no doubt this can be achieved with sufficient will and energy from all sides, and this November lockdown is the moment to do just this. Failure to do so could be a tragic missed opportunity."
The opening speech was welcomed by former Health Secretary Lord Andrew Lansley, who chaired the first online National Summit seminars – titled "a new vision for physical activity" – in front of hundreds of sector leaders, policy makers and journalists. Other impactful speakers included Ben Page, CEO of Ipsos MORI; Debbie Weekes-Bernard, Deputy Mayor of London, and Rebecca Marmot, Chief Sustainability Officer at Unilever.
This year's National Summit runs weekly online throughout November, and focuses on the impact of the Coronavirus pandemic on our communities and our way of life.
Shadow Secretary of State for DCMS Jo Stevens used her speech to outline a five-point plan to increase the prominence of physical activity in society, including opening up existing community facilities for wider community participation, such as school sports facilities.
She said: "We must make sure that improving health and wellbeing is a consideration in decision making across Government departments."
And Mayor of Greater Manchester Andy Burnham threw his full support behind the sector's campaign to receive a tailored financial package and essential status.
He said: "The level of financial support offered to the UK fitness and leisure industry hasn't yet been anywhere near enough.
"I've met with fitness providers in Greater Manchester who tell me they are really struggling. We've seen a major bailout for the cultural sector but I think we need to make the case together to ensure a proper financial package for our gyms and leisure centres that are so critical to people right now.
"There's very little evidence that gyms and leisure centres are sources of transmission [of COVID-19] and we know that particularly during a time when people are under restrictions, they are such an oasis for people to escape to as areas so beneficial to people's mental health.
"We need to look at how we keep gyms and leisure centres open all of the time, and not have any doubts about that."
ukactive is continuing to offer the latest evidence and impact insights to the Government, gathered from thousands of members, and will continue to drive public support and awareness of the essential and safe nature of facilities, under the Fit Together campaign.
National Summit seminars will run every Wednesday from 2pm throughout November, in partnership with Sport England, the City of London Corporation and the ukactive Strategic Partners Group, and are free to attend.
The series will continue on 11 November with 'Measuring and creating effective interventions in health and wellbeing', to explore existing evidence around the benefits of physical activity for our health, economy and social connectedness, and discuss how this research can be used to inform government decision-making.
For more information on the ukactive National Summit and to book your free place on each of the seminars, visit the National Summit website.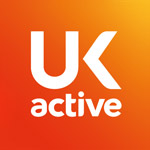 More People More Active More Often