By Anna Davison, Head of Workplace Wellbeing, ukactive
The current pandemic is forcing businesses of all sizes, sectors and types to make difficult decisions. It's not surprising that for many the sole focus is survival, dealing with tough decisions about furloughed staff, the realities of redundancies and the pressure to pivot business models.
It can be easy to lose focus on staff wellbeing and to push it further down the 'to-do list'. But the reality is there has never been a better time for all businesses to ensure that wellbeing sits at the very heart of who they are and what they do. There has also never been a better time for this to become a national conversation across our own sector, the business community and policy makers.
Recent research from Sport England shows 62% of adults currently consider exercise to be more important than ever and 65% of people believe exercise is helping with their mental health during the COVID-19 pandemic. The Chief Medical Officer has continually stressed the value of physical activity across all guidance.
Attitudes towards physical activity and the positive role it can play are shifting, and its rightful prominence in our society might just become a reality. It is being recognised as the key to building resilience for the future and also to support recovery and rehabilitation. We are seeing the vital role it can play in supporting mental health, reducing anxiety, creating better focus, identifying a sense of purpose and boosting productivity. More and more people are also turning to it as a form of transport for the first time.
For this to sit of the heart of society though, it must sit at the heart of all workplaces in the UK.
Last week we delivered a webinar in partnership with the Federation of Small Businesses (FSB) and Sport England, called: "Health and wellbeing: Boosting productivity and resilience in your business". This is the start of a wider conversation with the small business community about the support that they really need. It is a chance for us to support them with simple resources but more importantly, a chance for them to talk to us about what they really need.
The FSB is committed to providing support and information around physical activity to its membership, and we will be looking to other umbrella bodies across all sectors to think in the same way.
We are exploring other ways to drive this conversation. We are committed to doing more research, revisiting our national consultation later this year, gathering more insights and working to make our campaigns resonate more closely with the business community.
We will be working with AXA PPP healthcare again this year as workplace partner for National Fitness Day in September. We want to make activity more accessible to more workplaces than ever before in our flagship campaign. For the first time, Active Uprising, in its new digital format, will feature dedicated sessions to look at this more closely as a sector, including a chance to join us in a workshop format to dive deeper into these opportunities.
As a sector, we must be poised and ready to support businesses when they come to us and ask what we can do to help. We recognise that their environments and norms are changing and our sector's products and services may need to adapt to meet that changing need.
In our own workplaces we can all start today, by setting positive examples to our peers and colleagues, by suggesting walking meetings and embracing genuine flexibility and permission for us to be active during the working day. We can support those around us who might want to try active travel for the first time or who might not know where to start with active habits.
There has never been a better time for this to be a national conversation and we are committed to making sure that and our voice is loud and clear.
Business owners, wellbeing leads and HR professionals can visit the FSB hub here for a recording of the webinar and other guidance.  We will be adding more resources over time but if you want to be part of the conversation, contact: annadavison@ukactive.org.uk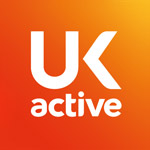 More People More Active More Often