ukactive has today (10 June) launched an industry-wide campaign called Fit Together, which will lead the reopening of fitness and leisure facilities by providing operators with the practical resources for a safe and successful return.
The campaign is based on the sector's recommended framework for reopening, which was developed by ukactive, shaped through consultation with operators and approved by independent scientific advisors.
Fitness and leisure facilities were forced to close by the Government on 20 March due to the Coronavirus (COVID-19) pandemic.
Fit Together forms part of ukactive's four-stage strategy to support the reopening of the physical activity sector, which also includes: research on business modelling; the recommended framework for operators; and policy support.
The campaign will help ensure the public has total confidence that when people return to their gym, leisure centre or fitness class, they will be getting active in a safe environment.
A Fit Together toolkit provides fitness operators of all sizes with the tools they need to align with the framework and support their customers to maintain the social distancing measures recommended by the Government, as well as the highest standards of cleanliness.
Operators that sign up to the Fit Together commitment statement will be able to display an approved stamp of compliance to provide assurance to customers.
Posters and signage will cover the core measures outlined in the framework, and be displayed at relevant points and areas within facilities. These will provide customers with guidance on general behaviours and responsibilities; keeping a safe distance; use of equipment; out of use facilities; and instructions for swimming, outdoor areas and classes.
Operators will be provided with free customisable signs and social media messages to raise awareness, while the Fit Together website also includes a shop which stocks further signage, such as floor stickers to direct customer flow through facilities.
Recent research conducted by Sport England and Savanta ComRes* found that 87% of gym members said they are likely to resume their membership when facilities reopen, and 27% of people who are not currently members of gyms said they are likely to join.
Huw Edwards, CEO of ukactive, said: "Fitness and leisure facilities are part of the social fabric of our society, and it's clear our sector has a vital role to play in our resilience and recovery from COVID-19.
"We know that people have missed being active together in our facilities, and ukactive's Fit Together campaign shows that customer and staff safety will be our number one priority when they return.
"Reopening our facilities requires a collective responsibility from operators and customers, and we know our members will be proud to use the Fit Together message as the sector unites in its tireless work to keep the nation moving."
Tim Hollingsworth, CEO of Sport England, said: "Given the fact that physical activity was at record levels before the coronavirus pandemic, it has been reassuring to see that, during lockdown, new habits have formed and that keeping physically active has been a priority for many as a way to help maintain their health and mental wellbeing.
"However, the more opportunity there is for people to get out and be active the better. Part of that is the safe reopening of grassroots sport, gyms and leisure facilities.
"We will therefore continue working with ukactive and many other partners, and make sure representative bodies, clubs, their employees and volunteers, have the tools they need to welcome back their members when it is safe to do so."
Sandra Dodd, CEO of Places Leisure, said: "At Places Leisure we put our heart and soul into creating active places and healthy people, and cannot wait to welcome our customers back, so we are fully supportive of ukactive's Fit Together campaign.
"We want to reassure the communities that we serve that Places Leisure is committed to reopening our facilities in the safest way possible.
"The Fit Together campaign will unite us as an industry, and ensure that the high standards required are met."
 Duncan Bannatyne, chairman of The Bannatyne Group, said: "The Bannatyne Group fully supports ukactive's Fit Together campaign.
"Many people prefer the more structured exercise routines health clubs and gyms offer and the sector is going to play a big part in supporting the recovery from Coronavirus, physically, mentally, and economically.
"We recently asked our members if they would be confident to return to their local health club in June or July if the correct safety measures are in place, and more than two-thirds agreed they would.
"We have listened to what our members have told us, followed ukactive's guidelines, and put in place measures to make our clubs as safe as possible for members and staff.
"There's clearly an appetite for health clubs to reopen and I hope that we can welcome members back in the very near future."
To find out more and get the Fit Together toolkit click here 
*Polling from Sport England and Savanta ComRes May 2020.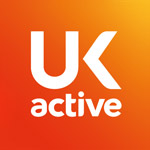 More People More Active More Often