By Dan Rees, Managing Director, Premier Global NASM 
There has never been a better time to champion the value our sector delivers to society. This is why, this year, Premier Global NASM is officially backing the Great British Week of Sport and National Fitness Day as an activation partner. COVID-19 has affected every aspect of life and our industry is uniquely placed to positively influence the next chapter in the story. Through education, expert support and the provision of safe training environments, we can help the nation to develop an effective defence against COVID-19 and many other viruses and infections.
National Fitness Day is driven by ukactive, and 2020 will see the campaign help the UK bounce back from COVID-19 with the theme 'Fitness Unites Us', which provides the perfect platform to showcase our sector and promote the many benefits of an active lifestyle. It's easy to put our heads down and try to battle through in isolation but we are so much stronger together. We need to stand together in solidarity under the common goal to promote our sector, our services and our people, presenting our contribution to society as the viable solution to public health that we know it can be.
This year's National Fitness Day on Wednesday, September 23, sits in the middle of the Great British Week of Sport, which runs from Saturday, 19 September to Sunday, 27 September, extending the opportunity to celebrate our value even further.
Throughout National Fitness Day, Premier Global NASM will be encouraging people to get active by running quality, bite-sized workouts, available across a full 24 hours, that are accessible to as many people as possible. Sessions will embrace a broad spectrum of disciplines from Group Fitness and Pilates to Nutrition and Pre and Post Natal with the aim of satisfying as many tastes as possible.
All sessions will be delivered by Premier Global NASM graduates. Over the past few weeks, we have been running a campaign to select superstar instructors from our graduate pool to deliver these sessions. Instructors have been invited to submit a brief video demonstration of their proposed session. All submissions have been scrutinised by our tutors and a team has been assembled. National Fitness Day provides the ideal platform to showcase talent and that is exactly what we intend to do.
Digital workouts will be promoted on our website and across our social channels. We will also be incentivising participating instructors to promoting their individual sessions to their personal networks.
In addition to this National Fitness Day activity, Premier Global NASM will be hosting a variety of other activities throughout the whole Great British Week of Sport. There will be opportunities to enjoy 'a day in the life…' stories from Premier Global NASM students and graduates on Instagram, motivational messages and blog posts from high-profile ambassadors and a chance to win daily prizes including education from our world-renowned product portfolio, plus an array of goods supplied by our supporting partners.
We are committed to ensuring that fitness education is truly accessible, opening opportunities to enter and develop in our sector to as wide a population segment as possible. In order for fitness education to unite education to learner, even when physical contact is not possible, we have developed 'Live Learning Through Digital Technology'. The creation of digital classrooms has enabled us to deliver a variety of technological innovations, including live and recorded webinars, video uploads and digital quizzes, giving learners access to a wide variety of visual and audio interactions.  This fully supported environment is accessible anytime, anywhere.
Premier Global NASM fully supports National Fitness Day – it's time to join together and celebrate the contribution we make to healthy, fulfilling lives.
To keep up with our activities, visit: https://www.premierglobal.co.uk/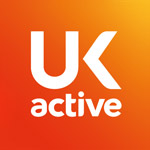 More People More Active More Often