By Mel Spooner, Managing Director at CAWS
Since my previous blog, in November, our sector has survived a third lockdown. Emotions and businesses have been tested, but despite that reality, more than 450 fitness facilities and 3,500 coaches have rallied to deliver COVID-19 and Long-COVID rehabilitation.
With the support of ukactive, we have worked tirelessly with our Club Partners to mobilise a network of facilities and professionals to provide support for people who have suffered from COVID-19. Many facilities are readying themselves for 12 April to not only receive existing clients and members, but newcomers seeking advice and guidance in the wake of their COVID-19 experience as well.
Together, we can provide the rehabilitation support and service required, and restate the sector's position not only as an essential service, but the only service with a pre-existing network of locations and professionals countrywide, to provide a safe and assured route to recovery for individuals who have endured COVID-19.
Paul Street is National Health & Fitness Manager for Serco Leisure. Serco Leisure employees have been undergoing the CAWS Rebuild (trademarked) programme since February, ready to mobilise 34 facilities in preparation of members returning. He shared this message with me: "The CAWS Rebuild programme is going to be a vital element of our reopening plan across the business, as our sector looks to 'rebuild' in 2021. When we offered this training to Serco Leisure's fitness teams, our instructors jumped on the opportunity and uptake has been high, which means when we do reopen, we're going to have over 70 Level 3 fitness professionals armed with the skills, knowledge and empathy needed to assist those members who've lived with COVID-19."
At least 4.2 million people (confirmed cases figure, 18 March 2021) across the UK have contracted COVID-19. It is estimated that more than three-quarters of this group are now dealing with long-tail symptoms or 'Long COVID'. This estimation is based on combined insights given by the National Institute for Health Research, data derived from ukactive with regards to members and their experiences over the past 12-months, and the observations around how people living with comorbidities have also been affected by COVID-19, a factor that is currently being given by Health Education England.
People are coming to terms with the fact that in a lot of instances the real challenge of dealing with COVID-19 comes after the initial symptoms have passed, such as the deconditioning it induces in the body. The prevalence of Long COVID is such that global health organisations are currently establishing a diagnosable syndrome. The fitness industry is singularly best placed to help rectify this situation, and by doing so raising the perceived value of health and fitness as we continue forwards into a post-COVID era.
In November, our priority was to make available the CAWS Rebuild programme to provide the necessary education and training for our workforce to be able to support a client or member recovering from COVID-19. As part of ukactive's campaign, which states that our clubs and studios are an essential service, we will continue to champion the message that there is no better way for our sector to respond next, than by providing a solution to the devastating effects of the virus.
With the help of ukactive, CIMSPA, EuropeActive, EMD UK, strategic partners, and all club operators, we have four main goals already underway in this next phase:
To continue to grow and support the Skills Registry of CAWS Rebuild Certified Coaches that are competent and confident, and have the new knowledge and skillset to rehabilitate individuals;
To support our Club Partners to mobilise their new in-house COVID-19 support operations and recovery programmes;
To drive consumer awareness that their local CAWS Rebuild Certified Coachis a trusted resource for support post COVID-19; and
To continue to partner with the NHS, Health Education England to drive parity of pathways and referrals across the UK, and lobby government for endorsement of our sector in providing COVID-19 recovery.
This is a huge opportunity for us as a sector to welcome a wider population into our facilities and further evidence our position as leaders in health improvement. It is also an opportunity to extend our club services with a ready-made solution, at a time when we are being forced to adapt commercially and look for new ways to sustain income and stay evermore relevant.
The concepts and principles that a coach or trainer learns through the Rebuild programme has a significant amount of application beyond COVID-19 and is a real segue to managing all clients with chronic disease.
Together we are actively addressing COVID-19; we're helping people to rebuild and recover, so we can make sure that COVID-19 becomes a part of people's past.
In addition to the Rebuild programme, we've been working with our strategic partners to create more resources and make more information available for you now.
Learn more at www.trainwithcaws.com or contact melspooner@cawsgroup.com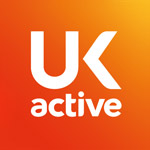 More People More Active More Often