By Mel Spooner, Managing Director at CAWS
In the midst of the campaign to keep our clubs and studios open as an essential service during the Government's COVID-19 restrictions, there is no better way to respond than by providing a direct solution. Our Rebuild-certified coaches are connecting with their local GPs to identify and receive individuals recovering from COVID-19 and suffering from 'long COVID'. We need your help to get more boots on the ground to help more people.
We have talked a lot as an industry about the role fitness and good health play in the prevention of the worst type of symptoms someone who endures COVID-19 might experience, but we've talked less about the role we can play as a sector in the rehabilitation of someone who's had COVID-19. In fact, our industry is positioned to do both really well, and we need your help to grow the Skills Registry of certified individuals who can facilitate COVID-19 rehabilitation across our communities.
At Active Uprising in July we presented the common side-effects and heavy risks of COVID-19, which can include cardiovascular disease, stroke and neurological dysfunction; the potential damage is far more profound than an acute cough, fever, and period of isolation. Hence, the impact of COVID-19 is more associated with long-term rehabilitation and recovery than it is mortality.
A significant aspect of effective recovery from COVID-19 is managing the pace of rehabilitation and return to activity. That is extremely difficult for an individual to self-manage without understanding effective progress markers, exercise physiology, and the pathology of COVID-19.
The good news is that our sector is able to step in and handle this. As a profession, we have the club infrastructure and workforce equipped to handle the complete rehabilitation of someone from COVID-19, following their acute phase and beyond. We simply need to make sure we have the specific knowledge to work with complex clients in the context of COVID-19.
With the help of ukactive, CIMSPA, EuropeActive, strategic partners, and all club operators, our goal is to continue to grow the Skills Registry of trainers and coaches that are competent and confident, and have the new knowledge and skillset to rehabilitate individuals to recover from COVID-19. They may be existing club members and clients, but there's an entire population out there that we don't currently serve that also need our help to get well.
This is a huge opportunity for us as a sector to welcome a wider population into our facilities and restate our position as a sector, and leaders in the global campaign of health improvement. It is also an opportunity to extend our club services with a ready-made solution for audiences, at a time when we are being forced to adapt commercially and look for new ways to sustain income and stay evermore relevant.
This may sound as though it will be easier said than done, but in the UK we've already started. In early October we launched the Rebuild training programme, which teaches clubs, trainers and coaches the pathology of COVID-19, and the right early assessment protocols and exercise prescription. This programme not only teaches our industry workforce how to rehabilitate an individual out of COVID-19 (in-person or online), but also how best to bring or return them to full-time exercise. Our Rebuild graduates are connecting with their local GPs to identify and receive individuals recovering from COVID-19 and suffering long COVID right now.
The concepts and principles that a coach or trainer will learn through this process has a significant amount of application and is a real segue to managing all clients with chronic disease, either bought on by COVID-19 or for those already coping with co-morbidities.
Our priority is that we as an industry open our doors to the thousands of individuals seeking help, we aim to have enough certified coaches across our sector who are ready to receive everyone at once. We are working hard with the NHS, local primary care and rehabilitation groups, schools, universities and COVID-19 survivor groups to identify areas of the country that need our sector's help the most, to make sure that we have Rebuild-certified coaches in those areas.
This is exactly what our industry is about. This is the start of addressing COVID-19. This is the start of helping people to rebuild and recover, so we can make sure that COVID-19 becomes a part of people's pasts. In the midst of the campaign to keep our clubs and studios open during government restrictions, there is no better way to respond than by providing a direct solution; actively preventing the worst type of symptoms, and wholly managing the country's rehabilitation.
Join the webinar on Friday 20 November
To find out more about the Rebuild training programme for coaches, the strategy that sits behind this, and how to join the dots in our communities between clubs, families, schools, employers and community care, you can join ukactive, Dr Col and I for a webinar at 11am on Friday, 20 November.
Disclaimer: Any views or opinions expressed are solely those of the author and do not necessarily represent those of ukactive
Look out for the latest stories and blogs in our Together series on the ukactive News page and Journal. For the latest sector guidance and daily analysis, visit the ukactive COVID-19 hub.
If you are a ukactive member and want to share your story, please contact your account manager or send an overview of your story to: press@ukactive.org.uk.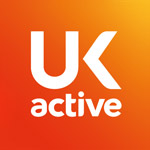 More People More Active More Often