By Jenny Patrickson, Managing Director, Active IQ
The recent news regarding Sport England's funding support for CIMSPA is very positive and encouraging. CIMSPA has worked closely with its partners to develop a professional workforce strategy that provides clear career pathways for individuals to enter and progress within the physical activity sector and this funding commitment provides a significant opportunity for the chartered institute to gain momentum and further develop this essential activity.
We look forward to continuing to work closely with CIMSPA in the refresh and development of qualifications, tailored to the needs of the diverse range of employers that exist within our sector. We also look forward to seeing the development of new Apprenticeship Standards to enable employers to maximise the opportunities presented by the Apprenticeship Levy and government investment in workforce development.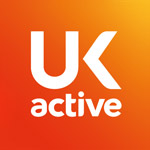 More People More Active More Often