By Disability Rights UK Project Manager Leanne Wightman
Under 18% of disabled people are active compared to just under 40% of their non-disabled peers, so what stops people? Disabled people have told us that the main barrier to getting active is around knowledge. Not only knowledge of what activities are available in the local area but also whether they will be welcomed and supported by the people running the activity and other participants.
We at Disability Rights UK believe that access to information for disabled people about being active needs to be better. Get Yourself Active is all about working with disabled people's user led organisations to let disabled people know that they can be active in a way that is right for them. Have a read of Caroline's blog on the Get Yourself Active website and you'll see what I mean.
We know that support networks including family, friends, personal assistants, GPs and social workers etc. have an important role to play in informing disabled people about how, where and why physical activity can help you to live a good life. We are working with social care and health through our partners in local disabled people's user led organisations help get the information out through these networks.
Another thing that disabled people have told us is that they really value having 1-1 to support to find out what is out there for them as well as knowing that there is someone at the end of the phone if there's any problems. See Tom's excellent blog about how they are supporting more disabled people to get active to find out more about how he provides this support.
We hope that lots of people take advantage of the events and celebrations happening on and around the European Week of Sport and that you are all finding innovative ways to engage disabled people.
If you are interested in the work we are doing at Disability Rights UK, you may want to come along to one of our regional learning events happening this autumn. Click this link to find out about your nearest event.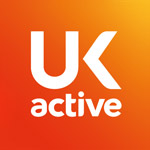 More People More Active More Often