By Julie Davis, founder of #DoingOurBit
The coronavirus pandemic threw the NHS into the limelight like never before. New respect for our much-loved NHS workers arose with an abundance of rainbows and the 'clap for carers'. But thanking the NHS on its own wasn't enough. As staff worked flat out to help keep us all safe, the physical and emotional impact of treating COVID-19 patients was taking its toll.
As the Deputy Chief Operating Officer at the Clinical Research Network West Midlands, I saw this devastating impact first-hand among my 190 colleagues. Outside work, I'm an amateur powerlifter and also training to be a personal trainer. Knowing how important exercise is for physical and mental wellbeing, I wanted to help my colleagues by putting together some free online workouts.
I turned to Study Active and Active IQ – my PT training provider and awarding organisation respectively – to ask their advice. We jumped on a 'quick call' and it soon became clear that for my plan to have any real value, the sessions would need to be professionally and carefully curated, expertly presented and failsafe. Meanwhile, my idea of free fitness sessions for NHS staff caught the eye of The Royal Wolverhampton NHS Trust, which wanted to support the concept and offer the workouts to its 10,000 staff.
Clearly, I needed a bigger platform and professional support! Study Active and Active IQ introduced me to fibodo, which immediately offered to build and host a platform for all the fitness sessions – and #DoingOurBit was born.
#DoingOurBit in a nutshell
#DoingOurBit invites personal trainers to 'give back' to hard-working NHS staff. A launch group of 28 instructors pulled together over 40 workouts, from relaxation and stretch sessions to low impact and body weight workouts, right up to more energetic higher-intensity routines.
The site and individual workouts are personalised to the NHS and the content is unique as each PT records a bespoke session and message for the NHS. We now have more than 40 PTs involved and more than 50 workouts uploaded, with more coming online each week.
The fitness partners worked closely as a team to recruit PTs to donate a workout and adhered to the agreed guidelines to ensure consistency of message and presentation. Quality and safety are key to the integrity of #DoingOurBit and the Active IQ external verifying team checked every minute of every workout to ensure they are all safe and effective.
The final piece of the jigsaw was Action Group, which pulled the whole project together and kept everything moving forwards. The speed at which everyone worked to take my concept into a fully-fledged and functioning platform was extraordinary. Without their generous spirit, professionalism and sheer hard work, #DoingOurBit would not have been possible.
NHS uptake
We knew going into the pandemic that many NHS workers neglected their physical and mental health, with their demanding work, shift patterns and other lifestyle challenges making regular fitness sessions difficult. Prior to lockdown, a number of NHS wellbeing leads ran fitness sessions for their staff and they welcomed #DoingOurBit with open arms as it gives 24/7 access and a wide variety of options. Knowing every minute of every workout has been checked gives them all the assurance they need, while the engaging approach and friendly manner of all the PTs ensures users are warmly welcomed.
Within days of our launch in June 2020 – just eight weeks after first talking about my little idea – more than 200 people had signed up and interest quickly grew among other NHS trusts. Now, 98 NHS trusts have signed up, giving access to more than half a million NHS workers.  All credit must go to the amazing NHS Health and Wellbeing leads who are championing #DoingOurBit within their trusts. And I am eternally grateful to all the PTs and fitness partners for creating this incredible platform and continuing to support its development and growth.
Outside of the NHS, we have been encouraged hugely by community support, including official endorsement by the 'United by Birmingham 2022' programme, which recognises grassroots projects having a positive impact on the community.  We also have Everton In The Community supporting our work in Liverpool, and West Bromwich Albion are stepping up to support us in Birmingham. And this is just the start of many more collaborations.
Next steps
I'm absolutely delighted with our progress but won't stop until every NHS trust and every NHS worker has access to #DoingOurBit. Far from being a 'lockdown fitness solution', #DoingOurBit has the potential to create a lasting legacy, benefitting the health and wellbeing of NHS staff for years to come.
Having proved the concept and format works, we're now actively engaging with other partners, such as ukactive and CIMSPA, Public Health England and Sport England. I would love for senior figures and policymakers in the NHS to also lend their support and perhaps even funding to safeguard the future for #DoingOurBit and take it to the next level.
For now, the fitness industry should be proud of all we've achieved together. A year ago, #DoingOurBit was essentially my passion project.  Now I can see its full potential, I want to see how far we can go.
Find out more by visiting www.fit4thefight.org/nhs-welcome
Disclaimer: Any views or opinions expressed are solely those of the author and do not necessarily represent those of ukactive.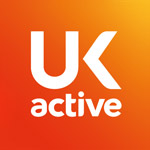 More People More Active More Often