By Martin Franklin, CEO, Les Mills Europe
Last month (May) saw the welcomed return of group exercise classes. Group exercise is the heartbeat for so many clubs, with in-studio and instructor-led live experiences at the pinnacle.
After multiple lockdowns in the UK, it was revealed in a recent report that the two most important drivers of gym and studio exercise returns are the community and incentives these provide. This sentiment has been echoed in a survey commissioned by leisure specialists TA6, which revealed that 96% of people who tried a workout from a club during lockdown said they would use that facility post-lockdown.
In England alone, pre-Covid, 4.86 million people took part in group exercise each week. A significant proportion of UK residents rely on group exercise as means of exercise for their health and wellbeing, making it a welcomed return.
A recent study published in the Lancet also highlighted that the prevalence of clinically significant levels of mental distress rose from 8.9% to 27.3% in April 2020, just one month into the UK lockdown. The greatest increases of mental distress were found in 18-24-year-olds, 25-34-year-olds, women, and people living with young children.
One year on, we have a duty as an industry to help. NHS guidelines state that regular exercise can boost your mood if you have depression, and exercise is especially useful for people with mild to moderate depression. Now, we must do all we can to help our members repair and build back their confidence through group exercise.
For clubs, we know that creating connections and social experiences among safe club environments will be key to winning members back, with the instructor at the heart of engaging participants and reminding them why live group fitness delivers on those all-important exercise endorphins.
With capacity barriers to overcome, many clubs have taken their class timetable outside by optimising spaces such as carparks, tennis courts and open grass areas. By immediately widening the scope for more class attendance, operators can use outdoor fitness classes as an opportunity to market to new demographics.
But it's not just outdoor group exercise that clubs can maximise on during this re-opening period. There's still a strong appetite for a blended approach to online and live group fitness. Ensuring the value of a membership is maintained beyond a club's four walls creates a future-proof foundation for lifetime customers with the freedom to pick where they work out.
With this in mind, I am proud to announce that to celebrate the re-opening of the sector and return of group exercise, on Saturday 12 June the industry will unite for 'The Fastest Way Back Launch Event' with an exclusive livestream of the brand new Les Mills releases. Led by our Les Mills Master Trainers, the day will include livestreams of some of our most popular workouts including BODYPUMP, BODYCOMBAT and BODYBALANCE.
Complementing in-club launch events and live classes, the livestreams will be available for the entire industry to share and add to their timetable in order to connect with even more of their members beyond their four walls.
The launch event also marks the start of our 'Fastest Way Back' campaign designed to support our club partners with their reopening and recovery plans. If you're planning on hosting an event in your club, we've also launched a great support package, which will give you all the marketing tools you need to promote it, including copy and images. We want to make this process as easy as possible so that clubs can get back to doing what they love and do best.
After months of isolation, we want to see members happy and confident to step back into a live fitness environment and get back to the thrill of connection among their fitness communities, a driving force behind the industry's recovery.  We hope to see the industry join us on the 12 June in celebration, but equally look forward to seeing many more events over the course of the month.
To find out more and to get involved please get in touch with us at lmuk.clubs@lesmills.com, and help spread the word to your members – they can sign up to the live stream here.
Les Mills is a member of the ukactive Strategic Partner Group – find out more here.
Disclaimer: Any views or opinions expressed are solely those of the author and do not necessarily represent those of ukactive.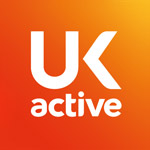 More People More Active More Often