By Jenny Patrickson, Managing Director, Active IQ
Now that the dust has settled in the aftermath of the recent General Election, we watch and wait with interest to see how the new Minister of State for Apprenticeships and Skills adjusts to her new role, following the departure of Robert Halfon.
This ministerial change comes in the midst of significant education reform, including the recent implementation of the Apprenticeship Levy, the transition from Apprenticeship Frameworks to Apprenticeship Standards and the launch of the Post-16 Skills Plan.
Anne Milton, the new Minister for Apprenticeships and Skills, is a former NHS nurse, who specialised in palliative care for 25 years and who has held a frontline ministerial role since she became an MP in 2005.
Whilst the further education sector has welcomed Anne Milton to her new role, it is still concerning to note that there have now been 3 ministers in 12 months, which understandably leads to a feeling that we're starting from scratch again. At this time, we need stability, consistency and continuity, as workforce development organisations navigate their way through the significant change that has already taken place.
With her background in the health care sector, let's hope that Anne Milton takes note of the absence of a pathway within the Post-16 Skills Plan for sport and physical activity related occupations and that she recognises the importance of those roles in improving the health and wellbeing of the population, so that those roles have as much focus within the health and science pathway of the Skills Plan as healthcare itself.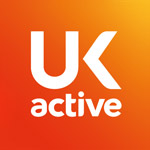 More People More Active More Often