Not-for-profit health body ukactive has entered into a strategic partnership with bespoke workforce management supplier Shopworks to support the London-based firm's expansion in the physical activity sector.
Shopworks provides a tailored staff-scheduling platform for retail, hospitality and leisure companies available as Software as a Service (SAAS). The firm, in operation since 2009, is quickly growing in the physical activity sector, offering services such as staff scheduling, compliance, budgeting and training to clients including 1Life, Halo and Educogym.
Shopworks will partner ukactive as sponsors for Flame 2017 – the largest annual event for the UK physical activity sector. This year's edition is expected to bring together over 800 of the industry's biggest influencers and decision makers for two days of insight, followed by the highly anticipated Flame Awards. The event takes place over 27-28 June at the International Conference Centre in Telford.
As part of the partnership, Shopworks will be offering all ukactive members a no-obligation free trial to experience the bespoke staff-scheduling platform for themselves.
The agreement marks a significant milestone in the increasing role innovative companies and new technologies will have in the future of the UK physical activity sector, offering engaging methods for operators to streamline their processes and derive greater insight from their data.
ukactive CEO Steven Ward said: "Software solutions such as Shopworks' platform are exactly the types of forward-thinking innovations the sector can benefit from as we move towards a new era of data-driven decision making.
"Flame 2017 is going to be bigger and better than ever before, and we're looking forward to working with Shopworks to add a new dimension to the event and an intriguing proposition for our members."
Lee Bowden, Shopworks Head of Strategy, said: "Working alongside an organisation at the centre of the physical activity sector like ukactive offers unprecedented opportunities for our innovative platform to help further drive the industry's growth.
"Flame is the largest event in the fitness sector and therefore the perfect occasion to introduce our excellent solutions to sector leaders, so we are happy to partner with ukactive to support the event."

About ukactive
ukactive is the UK's leading not-for-profit health body for the physical activity sector, with almost 4,000 members from activity providers to major consumer brands, training facilities and equipment manufacturers. Members come from across the private, public and third sector and are united by ukactive's longstanding and uncompromising commitment to getting more people, more active, more often.
ukactive facilitates big impact partnerships, conceives and drives breakthrough campaigns, conducts critical research and galvanises key stakeholders to develop and deliver key projects that support and champion the physical activity agenda. The organisation's efforts are centred on supporting a national ambition to "Turn the tide of physical inactivity".

About Shopworks
Shopworks have been providing customers with cloud based workforce management software since 2009. We build scheduling software that helps businesses run more efficiently and which supports, trains and motivates staff members. Our Leisure customers include, 1Life, Halo and Educogym.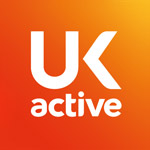 More People More Active More Often