The leading lights of the physical activity sector were honoured last night (28 June) at a glittering awards ceremony in Telford's International Conference Centre to cap off Flame 2017.
The 15 winners of the most prestigious accolades in the physical activity sector overcame tough competition in each of their categories to go home with their gongs.
The ceremony – in front of an audience of more than 800 sector-leaders – concluded months of rigorous assessment for the hundreds of entrants. Several stages of evaluation took place to finally select winners, including customer insight surveys, mystery calls, visits and on-site customer interviews.
The 15 ukactive & Matrix Fitness Flame Awards categories recognise facilities, suppliers, operators, educational institutes, health practitioners and large corporations that have demonstrated exceptional standards, highlighting the work they do driving forward the physical activity agenda.
ukactive CEO Steven Ward said: "After months of comprehensive assessment, the anticipation is over and the worthy winners have been united with their awards.
"Congratulations to the winners, but also to the other finalists, who were of an exceptional standard and only further prove the depth of quality we have in this sector.
"The awards night proved to be a fantastic occasion and fitting end to an illuminating two days.
"We are already hard at work to ensure that Flame 2018 helps take our sector to the next level, with many excitement developments and innovations to be announced in the coming months. We look forward to seeing everyone again in 2018."
ukactive Chair Baroness Tanni Grey-Thompson said: "Experiencing first-hand the enthusiasm and passion in the room at the Flame Awards is always one of the highlights of my year and this year was no exception. The dedication and talent in the sector is clear to see and will hold it in very good stead over the coming years."
"Congratulations to all the finalists attending the event, and to the winners, who have all demonstrated exceptional standards. They have set the bar extremely high and we must aim to match this across the sector."
The Flame Awards were a fitting finale to two days of educational conferences, which offered invaluable insight, networking and discussion for all those in attendance. A packed programme for the Flame Conference included an intriguing Q&A with legendary Olympian Jason Kenny, who spoke at length about the habits and decisions that breed success.
Also on stage was Maxine De Brunner, the former Deputy Assistant Commissioner for the Metropolitan Police. Maxine urged attendees to embrace a more diverse workforce and commit to modernisation to meet the future challenges facing the sector. Other highlights included speeches from Jonathan MacDonald, Luis Huete and Simon Moores, exploring how innovation, data and quality leadership can help drive the sector forward into a new era of growth.
This year's conference also saw the introduction of Ignite conference. The day-long event took place on the 27 June, offering an array of insights for ambitious operational, sales and team managers, ensuring they left with the tools to become future leaders.
The Flame Awards and Conference would not have been possible without the generous support of sponsors and partners. Matrix Fitness continued its long-running association with the Awards as headline partner for the 10th straight year, while other partners included ACTIVE Network, dryrobe, imoves, InBody, Kitbrix, miha bodytec, Montcalm International, MYZONE, NASM, Premier Global, P81, Shopworks and SIBEC.
The full list of award winners can be found below:
ukactive & Matrix Flame Awards 2017 – Winners
Shaping Young Lives – Fit for Sport
With an aim to embed 60 minutes of physical activity into the school day, Fit for Sport's Sandwell Active Schools Programme is commended for its 'fun' and non-competitive engagement to get kids active.
Healthy Partnerships – Active Nation UK
Active Nation's ActiveAbility ensures sport and exercise are accessible to all disabled adults in Southampton. This entry clearly demonstrated its impact with excellent participation and retention rates.
Leisure Centre of the Year (Streamline) – Houldsworth Village, Life Leisure
Houldsworth Village Leisure Centre has a truly dedicated team who consistently create a welcoming and energetic environment for both new and existing members.
Leisure Centre of the Year (Multi-use) – Stratford Leisure Centre, Everyone Active
Stratford Leisure Centre has demonstrated exceptional levels of customer loyalty to drive a real sense of customer belonging, due to its great atmosphere and well-maintained facilities.
Outstanding Achievement, Leisure Centre of the Year (Multi-use) – Maltby Leisure Centre, Places for People Leisure
With outstanding results across the board, Places for People's Maltby Leisure Centre truly stands out as valued by its members, scoring highest on customer service.
Physical Activity Campaign of the Year – Parkrun UK
Marked as a 'truly incredible initiative' by our judges, Parkrun is breaks down barriers to physical activity through its emphasis on volunteers – driving nationwide engagement.
Spark of Innovation – 4Global
Our judges loved 4Global's Social Value Calculator – its data driven approach shines a light on the value of activity on society. The judges believe this has huge potential to drive actionable insights and raise the value of our sector.
Health Club of the Year (Streamline) – Spirit Health Club Gloucester, Interstate Hotels Europe
Spirit Health Club Gloucester delivers exceptional customer experiences, with a strong focus on providing a personal touch to all their members. Winning in 2017 makes it a hat-trick of awards for the Gloucester team, having previously won in 2013 & 2015.
Health Club of the Year (Multi-use) – Castle Royle Golf & Country Club, The Club Company
The Club Company's Castle Royle Golf and Country Club, exceled across all stages of this year's judging process, with particular commendations for their dedicated customer service.
Active Workplace – Seven Stones
Seven Stones' Total Health embeds the benefits and enjoyment of workplace activity. With its company-wide design revolutionising its company outlook and staff offering, judges felt that this was a truly forward-thinking approach.
Spirit of Flame – Harley Hicks, GLL
Harley has been instrumental in changing people's lives by developing the first 'Social Swim' model, which takes adults on a journey from an introduction to swimming through to regular participation. His model has been adopted as the legacy project behind the 2016 Championships 'Swim London'.
Supplier of the Year – Active IQ
As a leading awarding organisation, Active IQ provide a diverse range of qualifications and educational services to support workplace development – ensuring the highest quality of standards in training for the sector, through their five key values.
Outstanding Achievement – Supplier of the Year – Alliance Leisure
With exceptional scores across the board, Alliance Leisure have received particular recognition for their innovation and customer support, part of a drive to change the face of local authority leisure.
Health Club Operator of the Year – The Club Company
Winning the Health Club Operator of the Year, The Club Company consistently delivers high standards. Through a customer-focused approach they ensure members always feel welcome and a central part of their club. Whilst delivering exceptional customer service, they are also taking an environmental approach to reduce their sites' carbon footprints.
Leisure Centre Operator of the Year – Everyone Active
For a second successive year, Everyone Active has evidenced yet more growth and development. Demonstrating an all-inclusive approach, they deliver outstanding customer service, community engagement and powerful member support, raising the bar on expectations of local authority leisure in the process.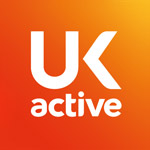 More People More Active More Often