By Emma Excell, COO, Fisikal
Few would disagree that the past few years have presented some of the most challenging times in the history of our industry. It is probably, therefore, not a surprise that, according to ukactive's recent Digital Futures Report 2022, the sector remains for a second year within the 'Digital Experimental' classification of its digital maturity journey.
That said, there has been some advancement, mainly by large multi-site operators in the private sector. The sub-group of private operators managing more than 51 sites is now achieving a collective digital maturity score of 64%, moving the group into the 'Digitally Established' category.
This is a trend Fisikal is seeing played out among its clients. Over the past few years, we have been working alongside many, large multi-site operators – both at home and abroad – including Third Space and Fitness First UK, DiR in Spain, and Ezdihar Sport in Saudi Arabia, to deliver enterprise-wide digital strategies.
At this moment in time, these brands are focused largely on using digitalisation to enhance the consumer experience, a trend also reflected in Digital Futures, which states: "The sector's digital transformation to date has been focussed on improving user experience and convenience." What is interesting though, is that while the driver for investment has been improving member experience, these brands are now starting to see the benefit of investment extending to operational efficiencies and increases in revenue.
For example, when Fitness First UK integrated our digital personal trainer booking solution into its app and ran a targeted promotion through the app, in a 14-day period, the brand secured 1,600 PT bookings by members who had previously never engaged with personal training. With this level of engagement, it swiftly becomes apparent how effective digitalisation can be at driving engagement and generating income.
Our clients are also valuing the data and insight that digitalisation unlocks. Through the creation of bespoke business intelligence dashboards, clients can get a real-time handle on consumer behaviours and business performance that they are using to drive operational efficiencies and ensure programming is matched to member preferences.
While the report shows small public and independent operators to be less digitally mature than the larger, multi-site operators, it is encouraging that this year's Digital Futures has attracted more engagement from smaller independent and public operators, suggesting an appetite for understanding and investment in digital solutions moving forwards.
The good news is that rising tides lift all boats. The report (p17) explains that, "some of the larger operators are conducting bespoke development on platforms that the rest of the sector can then benefit from. In exchange for more cost-effective development and non-exclusivity, they are helping to grow the maturity of platforms for all".
This is an important part of our product development at Fisikal. Investment (by those that can afford it) is helping to enhance core products for the benefit of all.
Digitalisation is not just the responsibility of operators. As a supplier to the sector, we (the team at Fisikal) have a responsibility to invest and adapt our solutions to ensure we continue to meet the ever-evolving needs of the sector. It is fantastic that ukactive, working with Sport England and other partners, is providing the insight we all need to better understand how the sector is performing and advancing on its digital journey.
The key to our sector's ongoing success on this digital journey is collaboration. Suppliers, like Fisikal, need to listen to the needs of the market and find solutions that match those needs. No one supplier has a single solution to every digital need. It is therefore vital that suppliers actively seek out integration partnerships with other suppliers and develop products that are inter-operable with others. The report highlighted a need for case studies and for suppliers to work closer with operators to maximise their digital investment. We are committed to showcase best practice and work alongside our clients as they continue their journey.
This has been our focus at Fisikal over the last 12 months. For example, we recognised EGYM's development of one of the most successful branded member app platforms in the market and EGYM recognised our best-in-class digital bookings system. An integration of our functionality, into their app made perfect sense. Our products are built on open API to enable seamless integration with as many third-party providers as possible, from Membership Management Systems (including Gladstone and Easyrunner) to access control solutions, and from mobile apps to websites. We believe, working together, suppliers create better offerings to operators which ultimately enables them to provide better experiences for their members. It's a win for everyone.
Despite the economic challenges we all face and will continue to face for some time, it is important that we continue to focus on digitalisation. The world around us is changing fast and we need to make sure we remain aligned to consumer needs and preferences. That is why this insight from ukactive in the form of Digital Futures is so important.
To download a copy of the Digital Futures report, click here. To use ukactive's free Digital Maturity and Effectiveness Index Tool, click here.
Fisikal is a member of the ukactive Strategic Partner Group – find out more here.
Disclaimer: Any views or opinions expressed are solely those of the author and do not necessarily represent those of ukactive.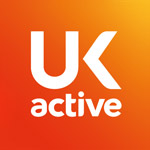 More People More Active More Often