The office of Antony Higginbotham MP has been named as the winner of the inaugural ukactive Parliamentary Physical Activity Challenge, held in partnership with Myzone.
More than 40 people took part in the challenge, from 18 different offices of both MPs and Peers. Participants ranged from 22 to 74 years of age and covered all four countries within the United Kingdom.
The Challenge saw MPs, Peers and staff use Myzone devices to track their physical activity levels over four weeks in order to obtain Myzone Effort Points (MEPs). MEPs measure effort rather than distance or time spent exercising, and therefore reward people for being more physically active regardless of their fitness levels.
MEP scores for all participants in each office were tallied and divided by the number of participants in each team.
The top five offices (MEPs shown as average per team):
Antony Higginbotham MP (Conservative, Burnley) – 11,846 MEPs
Lord Caithness (Conservative) – 11,375 MEPs
Martyn Day MP (SNP, Linlithgow and East Falkirk) – 7,999 MEPs
Damian Green MP (Conservative, Ashford) – 7,100 MEPs
Kim Leadbeater MP (Labour, Batley and Spen) – 6,118 MEPs
One participant described it as "an educational event" to try, with the challenge set to grow next year as more teams from across Parliament are encouraged take part.
Challenge ambassador Kim Leadbeater MP said: "The Parliamentary Physical Activity Challenge was a fantastic opportunity for MPs, Peers, and our staff to prioritise physical activity during our busy lives and to recognise the benefits it brings.
"Too often physical activity and wellbeing is an afterthought for those of us working in Parliament. With an incentive to be physically active throughout the month, we have shown to ourselves and our colleagues how important it is to prioritise our wellbeing.
"I am sure the personal experiences of those who took part will be carried back into our communities through our work to support the health and wellbeing of our constituents."
Huw Edwards, CEO of ukactive: "We were delighted to see the energy, appetite and competitive spirit of all the teams, MPs and Peers who took part in our first Parliamentary Physical Activity Challenge.
"We congratulate the office of Antony Higginbotham MP for achieving the highest score and every participant in every team should be proud of their efforts to prioritise physical activity in their daily lives.
"From the feedback we have received, we know this challenge helped demonstrated to MPs, Peers, and their staff the importance of incorporating physical activity into their working day.
"In a challenging time for the fitness and leisure sector, we want to ensure our legislators appreciate fully the importance of physical activity both for themselves and the communities they serve."
Dave Wright, CEO of Myzone Group, said: "Despite all the challenges that Westminster has faced in recent months, it has been amazing to see UK Parliamentarians from all four nations get stuck into the Parliamentary Physical Activity Challenge.
"Supporting ukactive and Westminster with a Myzone wearable device to help measure, monitor and manage the effort-based competition has been a real privilege and followed on from a similar challenge that we do with the Physical Activity Alliance for the US Congress at Capitol Hill.
"At Myzone, we believe that if we can help influence policy makers to understand the benefits of exercise and to encourage them to lead by example – irrespective of their fitness levels – then it brings the topic of activity to the table for future consideration.
"We want this challenge to continue to grow in the US and UK so we can create a real buzz around physical activity in the workplace, in government, in health clubs and at home."
Pictured above, left to right: Alun Cairns MP, Kim Leadbeater MP, Wendy Chamberlain MP, Nick Smith MP, ukactive CEO Huw Edwards.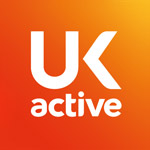 More People More Active More Often