By Ben Coomber, founder of BTN Academy, and Tom Bainbridge, BTN Academy Manager and Head Tutor
When someone hires a personal trainer, they see that person as an authority on all aspects of health and wellbeing. This includes more than just the technical aspects of movement and exercise – it also has a lot to do with what people eat, how much they eat and their overall relationship with food. But are today's personal trainers equipped to give nutrition advice? And if they are, do they have the necessary skills to encourage behaviour changes that make a real difference in their client's life?
While the average personal trainer receives some nutrition training as part of a standard Level 3 qualification, the generalised information can leave some PTs feeling less than confident when it comes to nutrition.
Most PTs will be able to describe and understand proper hydration, macro nutrients and what they do, as well as how to teach someone how to use the Eat Well Guide. This is very good, foundational knowledge and most PTs would do well to stick to it, but the challenge is that it is extremely generalised.
Of course, PTs can do their own nutrition research, but the internet can be a minefield of misinformation. Most Level 3 courses don't provide enough time to do it all so the focus is on exercise. And when our industry is expected to provide nutrition advice to clients, this is a problem. It can erode the credibility of our profession.
But with the recent introduction of the new Level 4 certificate in Nutrition Coaching in partnership with Active IQ, we're helping more coaches gain access to high-quality nutrition training. Historically, the industry has struggled to grasp how nutrition should be regulated. Many PTs believe the only way to have a credible qualification in nutrition is to train as a dietician. Most people have neither the time nor the money to do this and, it's often not necessary to effectively guide people to their health goals.
What's more, many existing nutrition qualifications are missing a key part of the equation: behaviour change. Most people know that they need to eat less and move more, but behaviour change is a complex thing. That's where the coaching part comes in. It's about understanding what motivates people to make changes that will have a real difference in their life.
Understanding behaviour change can elevate the role of a personal trainer both in the eyes of the public but also the fitness industry in general. When a trainer understands how motivation works, you can start to take away the blame. It's not about labelling people as lazy or gluttonous. It's about understanding what makes them tick. When you can help a client understand their values, you can help them structure a better path forward.
PTs are expected to provide nutrition advice to their clients, whether they feel qualified or not, so ensuring trainers have access to more credible nutrition training is important for the industry. Nutrition coaching goes above and beyond the standard eating advice and this is what's needed to help more people live healthier lives.
Nutrition coaching is good for the fitness industry because it has a direct and tangible impact on the end user. In the UK, we have an obesity epidemic. And the reality is that the solution comes down to how people are treating their bodies on an hourly and daily basis.
Food and lifestyle play a huge role in longevity and quality of life. Not only can nutrition help a trainer future proof their business but it can help strengthen their confidence and build stronger relationships with themselves and their clients.
To find out more visit The BTN Academy or email businessdevelopment@activeiq.co.uk
This article was co-produced with Active IQ, a member of the ukactive Strategic Partner Group – find out more here.
Disclaimer: Any views or opinions expressed are solely those of the authors and do not necessarily represent those of ukactive.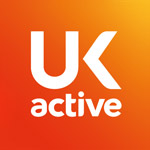 More People More Active More Often