Oldham Active (Oldham Community Leisure) has launched its 'Shower and Go' scheme to provide hot showers for people within the Oldham community who may be struggling to heat their homes and heat hot water.
Shower and Go follows the launch of Oldham Council's wider Warm Banks initiative in creating welcoming, heated, sheltered spaces for those who cannot afford to put the heating on. The move will see places like libraries turned into Warm Banks as part of the council's £3m plans to tackle the cost of living crisis.
Shower and Go launches this October, with the scheme being available at five of its locations across the town in Greater Manchester. The showers will be provided in 10-minute slots, with shower gel and shampoo provided too.
Stuart Lockwood , Oldham Active, CEO, says: "Having a warm shower and being able to get clean is a basic human right. As a not-for-profit charitable trust, it was important for us to be able to provide these facilities to people and families who maybe struggling this autumn and winter.
"We support our community on a daily basis, and this is just an extension of our core values. Oldham Active is determined to support our local community during these difficult times, and we want to make sure nobody is left to suffer this winter. We will provide hot showers to those most vulnerable, treating them with respect, dignity and a warm welcome.
"Times are tough for everyone, but it is local residents on the lowest incomes who are feeling the brunt of rising prices the most. We have trained our staff to be on hand to help or to answer any questions people may have, and will be able to provide and signpost other warm and food bank schemes in the area."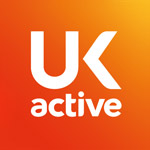 More People More Active More Often