By Huw Edwards, CEO, ukactive
There are just 10 days to go until National Fitness Day 2021 and the theme this year has never been truer: Fitness Unites Us. On what marks the campaign's 10th anniversary, it feels the perfect time to reflect on the power of our movement when we come together to showcase the incredible impact we have on the nation's physical and mental health.
I would like to extend a personal thank you to each and every person in our sector who has played a part in growing National Fitness Day with us over the past decade – from the independent operators, freelancers and suppliers, right through to the biggest operators across both the public and private sectors.
The story of this success, culminating last year in 19.1 million people getting active as part of the day, is testament to the passion and determination of our united movement – and it's something we should take great pride in.
This year's National Fitness Day gives us cause to celebrate after such a brutal 18 months, and a real sense of optimism and anticipation can be felt both inside ukactive and in our conversations with members and partners around the day.
It also gives us a chance to shine a spotlight on the sector's continued high standards and essential nature – the underpinning message behind ukactive's Fit Together campaign throughout the COVID-19 pandemic. Again, we couldn't be prouder of the dedication of this sector to the nation's cause.
And like many of our most successful businesses, National Fitness Day began as an idea, fuelled by the passion and relentless energy of the founder and former Chairman of énergie Fitness, Jan Spaticchia, who we lost very suddenly this year.
We are grateful to énergie Fitness for gifting the campaign to ukactive in 2014, after realising it had the potential to expand across the entire sector and our team continues to work tirelessly to ensure that as many organisations are engaged in providing free activities on the day so we can continue to inspire new audiences to enjoy healthy, active lives.
In keeping with this legacy, we are extremely pleased to announce a new award for the industry, the Jan Spaticchia Special Recognition Award, which will form part of the ukactive Awards.
This award will help to recognise outstanding contributions from individuals who have made a continued and significant impact across the breadth of the sector and will make its debut next year. I'm sure all will agree this is a fitting tribute to Jan, and recognises the power that such ideas and energy can have in getting more people, more active, more often.
We have enjoyed some incredible moments together over previous campaigns and each will have their own memories of the smiling faces and emotive stories from the public we serve. From ukactive's perspective, we've been blessed with some wonderful ambassadors and brilliant partners, each helping us to attract growing political and media interest.
This year will see ukactive continue to drive the message behind National Fitness Day to the nation – showing that demand from the British public to be active has never been higher, nor has it been more essential. And that our sector continues to demonstrate incredible impact and even greater potential to shift the dial on participation and begin a revolution in the UK's activity levels. I look forward to seeing you play your part in the stories this year.
To find out more and get involved, visit the National Fitness Day website.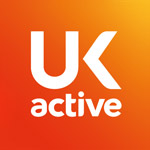 More People More Active More Often