A boom in wearable technology and Netflix-style workout services will transform gyms over the next 10 years and bring virtual fitness into our living rooms, according to new research commissioned by not-for-profit health body ukactive and leading health and fitness retailer Argos as part of National Fitness Day 2016 (7th September).
Six in 10 Brits (57%) expect to engage with personal trainers via TVs and computers in 10-years' time
Almost two-thirds (66%) believe technological advances will keep them fitter
More than half think wearable technology will dictate their workouts
One in five (20%) think virtual reality will mean they can work out with their favourite athletes and sports stars
Four in 10 (38%) envision virtual reality enabling them to run or cycle world-famous races like the Tour de France
Other expectations include outdoor runs led by drones, anti-gravity workout rooms and machines that 'trick muscles' into thinking they're working out
National Fitness Day 2016 to feature thousands of free activity sessions, including DDMIX dance fitness class by NFD Ambassador Darcey Bussell
The study of 1,079 fitness fans suggests that by 2026 we'll be able to enjoy virtual reality workouts with our favourite athletes, perform exercise sessions tailored to our own DNA and wear tech-infused 'smart clothes' which track our every movement.
More than half of respondents (57%) expect that virtual personal trainers on our screens will enable live workouts in our living rooms, with two-thirds (66%) believing this brave new world of technology will enable us to stay fitter by building stronger connections between the gym and our daily lives.
Currently only used by around one in five fitness participants (22%), wearable technology looks set to play a major role in the future wellness landscape. One in two expect to do workouts based on trackable data, with 40% expecting their clothes to log their movement.
With nearly seven in 10 (66%) citing the gym as their main way of keeping fit currently, health clubs look set to remain a key source of fitness in the future, but not necessarily as we know them now. By 2026, a number of respondents think gyms could have pioneering innovations like anti-gravity workout rooms, studios capable of replicating different weather patterns and machines that 'trick' muscles into thinking they're being exercised.
On the future commute to work, one in five (22%) expect roads to have jogging lanes next to cycling lanes, while 8% think we'll have drones to guide our path and encourage us to run/cycle faster. One in three (33%) expect workout music to automatically match both our mood and tempo, while 8% think special spin class commuter buses will offer early morning fitness boosts.
Meanwhile at the office, respondents see a bright future for physical activity, with four in 10 (37%) expecting their employers to provide gym passes as part of standard company wellness programmes.
Undertaken in July 2016, the study of UK fitness users by non-profit health body ukactive and leading health and fitness retailer Argos has been released ahead of National Fitness Day on 7th September.
As the biggest annual celebration of fitness and physical activity across the UK, this year's National Fitness Day will see more than 5,000 sites hold special events, with thousands of UK leisure venues throwing open their doors to engage the public in free physical activity taster sessions and Argos staging workouts across its 800+ stores.
Legendary ballerina and Strictly Come Dancing judge Darcey Bussell will be leading a special National Fitness Day showpiece at Roof East in Stratford, overlooking the London 2012 Olympic Park. Bussell will be putting the public through their paces with her DDMIX dance fitness class and says regular exercise is essential for all ages.
Darcey Bussell CBE, creator of DDMIX and National Fitness Day ambassador, said: "Important events such as National Fitness Day remind us of the necessity for everyone to lead active lives. Participation is key; it is good for our health and the health of our society."
Baroness Tanni Grey-Thompson, Paralympic legend and ukactive Chair, said: "As physical activity and technology align, we're entering a brave new world with exciting opportunities to get more people, more active more often.
"With two thirds of those questioned expecting to be fitter in future, there is significant growth potential for the sector, with workouts from the home making exercise more accessible and providing the chance to engage wider demographics in physical activity."
"National Fitness Day is the start of this future and offers thousands of opportunities for people to engage with their local communities and have fun getting active."
Professor Greg Whyte OBE, former Olympian, world renowned sport scientist, Physical Activity Expert and National Fitness Day ambassador, added: "Fitness has enjoyed terrific growth in recent years and as someone who's passionate about getting Britain moving more I'm intrigued to see users' forecasts of what the future holds.
"Much of my career has been spent working in Sport and Exercise Science and the continued surge of wearable technology means we'll gain greater insights into how and why people move, enabling us to engage more people of all ages in exercise and turn the tide of inactivity.
"A lot of people slip out of their gym routines because life gets in the way, but the advancement of virtual classes and better wearables will help them to keep up the exercise habit and remain engaged."
Stephen Vowles, Marketing Director, Argos said: "As a leading health and fitness retailer, Argos is committed to helping customers achieve their well-being goals. We are encouraged by their increasing desire to be more engaged in health and lifestyle improvements whilst also enjoying the fun of fitness.
"These days everyone wants in on the fitness-tracking trend which is why we are not surprised to have seen a 200% uplift in weekly sales of Fitbit in the last year¹.
"Through our sponsorship of National Fitness Day we want to encourage people to realise the benefits of doing a little bit more every day – walking in the park, cycling, taking an exercise class – and we will be encouraging our 30,000 colleagues across 800 plus stores to do the same."
Tracey Crouch, Minister for Sport, said: "With lots of taster sessions and free events, National Fitness Day is a fantastic opportunity to encourage greater participation in physical activity, in line with our sports strategy.
"It's great that ukactive is partnering with the private sector and that Argos will be helping to spread the message across the country to both consumers and their own workforce.
"Sport and physical activity can have a really positive impact on people's lives, improving both physical and mental health – I hope as many people as possible get involved."
Further details around National Fitness Day and information on how to sign-up to deliver events can be found here: www.nationalfitnessday.com
Ends
Notes to editors
First four weeks (cumulative) August 2015 (03/08/15 – 29/08/15) – vs last four weeks of July 2016 (04/07/16 – 30/07/16). Net sales increase of 200%.
The research for Argos and ukactive was carried out online by ukactive between 21/07/16 and 29/07/16 surveying 1,079 UK fitness fans. All research conducted adheres to the MRS Codes of Conduct (2010) in the UK and ICC/ESOMAR World Research Guidelines.
About National Fitness Day
National Fitness Day, 7th September 2016, will once again be the biggest and most visible annual celebration of physical activity of the year. It is the day to celebrate the role that physical activity plays across the UK, facilitated by ukactive and previously, the énergie Group, who are the largest and fastest growing fitness franchise company in the UK, and who founded National Fitness Day back in 2011. Realising that this is an event that would benefit with participation from the whole sector, énergie graciously 'gifted' National Fitness Day to ukactive in 2014. We would like to publicly thank énergie for this and are proud to now be growing the event year on year.
Just as last year, our aim to establish National Fitness Day as the most active day of the year hasn't changed. We welcome thousands of clubs, parks, leisure centres, gyms and ukactive members who will be opening their doors to welcome you for a free half hour session in your area.
We know the benefit regular exercise delivers including a healthier heart, increased wellbeing and a better quality of life. However, many of us find getting fit troubling, it becomes a challenge and it shouldn't be – that is why we started National Fitness Day.
Research shows if you exercise in company (with friends) you are more likely to stick at it; the social atmosphere creates a positive environment which importantly helps us to have fun.
About ukactive
ukactive is the UK's leading not-for-profit body for physical activity, working with over 4,000 members and stakeholders across the UK. We champion the fun, enjoyment and benefits of being active. As an organisation, ukactive facilitates big impact partnerships across the public and private sector, supporting partners in delivering their goals around physical activity. We grow and stimulate the value of physical activity to society as a whole – alongside specific sub-sectors where we have developed significant stakeholder relationships inc. social, political, economic, health, consumer, and financial.
ukactive also provides leading research and evaluation, insight and thought leadership, strategic project and stakeholder management, campaigning and promoting best practice for its partners.
About Argos
Argos is a leading UK digital retailer, offering around 60,000 products through www.argos.co.uk, its growing mobile channels, stores and over the telephone.
Argos continues to be the UK's largest high street retailer online with around 120m customer transactions a year through its stores and over 975 million website and app visits in the 12 months to February 2016. Customers can take advantage of Argos' convenient Check & Reserve service available through its network of 842 stores and concessions across the UK and Republic of Ireland. In the financial year to February 2016, Argos sales were £4.1 billion and it employed c.30,000 people across the business.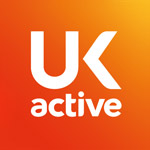 More People More Active More Often