ukactive has today (19th May) kicked off the countdown to National Fitness Day 2017 with the launch of a major new consumer social media campaign and renewed focus on taking activity into schools, workplaces and high streets as part of the event's ongoing expansion.
ukactive will work alongside two brand partners – major retailer Argos and leading health insurance brand AXA PPP healthcare – ensuring this year's event is more wide-reaching than ever. Argos will seek to bring the power of physical activity on to high-streets by utilising its large network of UK stores. Meanwhile, AXA PPP healthcare will work with its huge array of corporate partners to take activity into workplaces, ensuring even more people can share in the fun and enjoyment of National Fitness Day.
Taking place on 27th September, National Fitness Day 2017 will build on the success of last year, which saw 18,000 free events taking place across the UK getting over one million people moving.
ukactive has today launched a brand-new website, which will signpost to the thousands of active events taking place around the country. Operators can register their National Fitness Day events on the site from today using the simple upload tool, and users can then search for all activities which are in the vicinity of their postcode.
The website will also be the lynchpin for the National Fitness Day #Fitness2Me social media campaign. In 2016, Fitness2Me engaged celebrities and the public alike on what physical activity means to them, garnering support from high-profile names such as Max Whitlock and Rio Ferdinand. This year's iteration will see an expansion of the campaign, ramping up direct engagement and demonstrating the variety of impacts physical activity has on people in terms of mental and physical health. ukactive members will be encouraged to get customers sharing their own Fitness2Me stories, adding a new element to the campaign and helping to grow their local social media reach.
National Fitness Day will see thousands free sessions put on at various fitness sites, including exercise programmes, free virtual classes and tailored public workouts. Fitness operators big and small will go into workplaces and schools to provide fun and interactive activity sessions to millions of school-children and office workers across Britain.
ukactive CEO Steven Ward said: "Partnerships with top tier brands like Argos and AXA PPP healthcare provide an excellent platform to spread the message of physical activity as widely as possible and reach unparalleled numbers of the British public.
"Bringing activity to the public in their schools, workplaces and high streets helps promote the fantastic benefits of activity first-hand. National Fitness Day is a wonderful opportunity to engage directly with the nation and demonstrate the value of physical activity in building a healthier society."
Dan Elton, Director of Marketing, Planning and Brand Strategy at Argos, said: "This will be the second year we have partnered with ukactive and we look forward to seeing many of our customers and colleagues getting involved in activity for National Fitness Day 2017.
"With our extensive range of health and fitness products, from Fitbits and Nutribullets to at-home fitness equipment including our exclusive Opti range, we're well-placed to help people make positive changes to their lifestyles."
"We are excited to be partnering with National Fitness Day for the first time this year," added Gordon Henderson, Marketing and Innovation Director at AXA PPP healthcare.
"Our focus is going to be on getting workplaces involved, finding ways for people to build exercise into their working day. Given many of us spend so much time at work, we want to find ways to make that time a bit more active."
For more information on the event and the latest updates from #Fitness2Me, visit: https://www.nationalfitnessday.com
About National Fitness Day
National Fitness Day is the biggest and most visible annual celebration of physical activity of the year. It is the day to celebrate the role that physical activity plays across the UK, facilitated by ukactive and previously, the énergie Group, who are the largest and fastest growing fitness franchise company in the UK, and who founded National Fitness Day back in 2011.
Realising that this is an event that would benefit with participation from the whole sector, énergie graciously 'gifted' National Fitness Day to ukactive in 2014. We would like to publicly thank énergie for this and are proud to now be growing the event year on year.
Our aim is always to ensure that National Fitness Day is the most active day of the year. We work with thousands of clubs, parks, leisure centres, gyms and ukactive members who open their doors to offer free exercise sessions to their local communities.
We know the benefits that regular exercise delivers include a healthier heart, increased wellbeing and a better quality of life. However, many of us find getting fit troubling, it becomes a challenge and it shouldn't be – that is why National Fitness Day was started.
About Sainsbury's Argos
Sainsbury's Argos is a leading UK digital retailer and sells more than 60,000 products under the Argos and Habitat brands. It sells through www.argos.co.uk, www.habitat.co.uk, its growing mobile channels, its 845 stores and over the telephone. Argos Digital Stores and Mini Habitats can also be found in Sainsbury's supermarkets.
Argos is the UK's largest high street retailer online and the second most visited website, with nearly a billion website visits a year. More than half of the company's sales originate online and around 120 million customer transactions take place in its stores each year. Argos offers customers market leading delivery and collection services, including Check & Reserve, Fast Track Delivery and Fast Track Collection which make customers' lives easier, every day.
Sainsbury's Argos is part of J Sainsbury plc, a leading retailer of food, clothing and general merchandise and owner of Sainsbury's Bank. Sainsbury's commitment to helping customers live well for less has been at the heart of what the company does since 1869. J Sainsbury plc employs 195,000 colleagues across the UK and Ireland whose strong culture and values are integral to driving its success – now and in the future. Our vision is to be the most trusted retailer where people love to work and shop.
About AXA PPP healthcare
AXA PPP healthcare – one of the largest and most experienced private medical insurance providers in the UK – has been helping people to access healthcare services since 1940. Today it forms the UK healthcare arm of AXA and provides cover for medical and dental care for individuals and employers, and employee wellbeing, counselling, occupational health and rehabilitation services through its specialist Health Services division.
AXA PPP healthcare has been named the Best Healthcare Provider for five years running in the Your Money Awards and Health Insurance Provider of the Year in the Consumer Moneyfacts Awards, 2016, together with Best Individual IPMI Provider at the 2016 Health Insurance Awards and Cover Excellence Award for Best Group PMI 2016.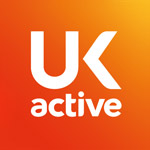 More People More Active More Often