The power of exercise formed the basis of hundreds of headlines today (17 May) as ukactive helped to drive the physical activity agenda in the lead up to the General Election.
Building on the recent impact of the ukactive Manifesto for an Active Britain, CEO Steven Ward and Research Director Dr Steven Mann were quoted across a slew of national newspapers and hundreds of regional titles as they highlighted the paramount importance of being active following a series of new research findings.
The Daily Telegraph and The Daily Express splashed on new research that being inactive for just two weeks – such as during your summer holiday – is enough to trigger an increased risk of developing chronic diseases such as type 2 diabetes, heart disease, and potentially premature death.
Steven Ward told both titles: "Physical inactivity is society's silent killer and even short bouts of being sedentary can lead to deadly diseases.
"That's why it's so important for us to build movement into all aspects of our lives – commuting, working and at play – to reap the myriad benefits of an active lifestyle.
"We know from our own ukactive research that inactive summer holidays wreak havoc on our children's health, so it's vital that families stay active together at this time of year to ward off unhealthy habits."
Meanwhile, The Times, The Daily Mail and The Sun focused on new World Health Organisation research that found British children spend more time on computers than any other country in Europe, prompting warnings that their health is at significant risk from long hours slumped in front of screens.
Dr Steven Mann featured in all three pieces and advocated a more creative approach to tackling sedentary screen time.
He said: "Modern life has changed, but when teens are spending hours hunched over Facebook, Instagram and videogames, they simply aren't getting the exercise that they need.
"These alarming inactivity figures show that playtime is over before it has started for too many children, putting them at far greater risk of future conditions like heart disease, cancer and type 2 diabetes.
"Children's activity levels should be regularly measured in the same way as maths and English, while creative thinking can see us use kids' love of technology to get them moving more."
Dr Mann is also due to appear on ITV News this lunchtime (1.30pm) where he will shed more light on what can be done to save Generation Inactive from a lifetime of health issues.
Elsewhere, the BBC ran a story on new research which claimed to debunk the notion that people can be 'fat and fit' by saying that people who are overweight remain at a higher risk of heart disease and stroke.
Responding to the piece, Steven Ward said: "We look forward to seeing the full findings of this report once this initial study has been peer-reviewed and published in an academic journal.
"The scientific community appears to be divided over these claims but regardless of the outcome, what is clear is that we must move past the archaic BMI measure and embrace more sophisticated body composition tools if we are to give people a clearer indication of their health."
The timely media focus comes as ukactive prepares to set its sights on some of the physical activity sector's biggest challenges at the forthcoming Flame Conference. Mobilising inactive populations, building movement back into the school day and making better use of data to improve health are some of the hot topics up for discussion at the conference next month, which features an array of top speakers plus world class learning and development sessions.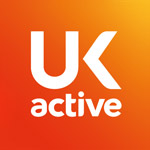 More People More Active More Often