National Fitness Day began with a bang this morning as Britain's leading TV and Radio stations beamed ukactive's live kick-off event to millions across the country.
BBC Breakfast and Sky News were broadcasting live from the London launch event, while BBC Radio 5 Live and Global Radio (the company behind Capital Radio, Radio X, LBC, Heart and many other stations) carried extensive features on National Fitness Day.
National newspapers got in on the act with National Fitness Day coverage in The Sun, The Mirror and The Metro newspapers, while Health Club Management and S&PA Professional were also on hand to report on the launch.
The kick-off event was led by Strictly Come Dancing star Darcey Bussell, who was joined at Everyone Active's Paddington Recreation Ground by hundreds of participants for a mass-workout to her DDMIX dance fitness concept.
Darcey was joined by stars from the venue operator Everyone Active's Sporting Champions programme, with Olympic silver medallist hurdler Colin Jackson and Olympic gold medallist Hockey forward Alex Danson taking part in the early morning workout.
National Fitness Day, co-ordinated by not-for-profit health body ukactive, sees the nation celebrate the fun and thrills of physical activity through a range of free events and activity sessions. Last year's National Fitness Day got over a million people active across 18,000 events – making it the most active day of 2016 – with this year's event on course to significantly surpass it.
Gym operators and physical activity providers across the UK are once again playing a central role in the day, flinging open their doors to offer the public a range of free taster sessions and gym passes. This forms a rare and invaluable opportunity for all sections of society to embrace the fun of fitness and for gyms to showcase the great activities they have on offer.
The National Fitness Day kick-off event received an injection of youth at 10:00am with the arrival of hundreds of schoolchildren to enjoy a range of activities run by Everyone Active. This coincided with youth workouts across the UK for the '10 at 10' project, which saw children in thousands of schools take part in a 10-minute workout at 10am.
This year's National Fitness Day is the most wide-ranging ever, with diverse elements taking place across the country. Alongside the myriad of activities being provided in schools and fitness facilities across the UK, partners AXA PPP healthcare and Argos are taking National Fitness Day into workplaces and high streets respectively.
AXA PPP healthcare is working with its corporate partners to encourage employees to kick-start their working day with an early morning workout or active commute as part of a campaign called 'Flying Start'.  Meanwhile, Argos is bringing physical activity to the high-streets once again, through a range of activities at the retailer's stores.
Alongside this, UK-based music licensing company, PPL, is sponsoring the Official National Fitness Day Playlist. The playlist, which contains a selection of motivational tracks from PPL's fitness sector music reporting data, is set to get Britons up and moving across the country.
ukactive CEO Steven Ward said: "National Fitness Day is a fantastic chance to spotlight physical activity and the role it plays in creating a healthier nation. These free events across the country provide a chance for everyone to experience the fun of fitness and carry forward healthy habits.
"The day also offers a fantastic opportunity for the physical activity sector to unlock new markets and attract new members by promoting the broad benefits of movement to the length and breadth of the British nation."
Darcey Bussell said: "Diverse Dance Mix and I are delighted to be a part of National Fitness Day again this year. We are passionate about getting all people moving through dance fitness and it was great to kickstart the day with DDMIX.
"DDMIX is a fun full-body workout for all ages, levels and abilities and I'm looking forward to working with ukactive to encourage people to embrace the fun of fitness across the UK."
Everyone Active's regional director, Duncan Jefford, said: "Our aim is to encourage as many people as possible to benefit from getting active. National Fitness Day offers a unique opportunity for the entire health and fitness industry to work together to promote this message, and we're delighted to have helped get it off to a flying start.
"The event at Paddington Recreation Ground was the perfect way to kick-start a day of activity. We have more than 150 centres nationwide that are providing people with free and fun ways to get active with the aim of inspiring them to improve their health and wellbeing."
PPL UK Chief Executive Peter Leathem said: "We are delighted to be supporting National Fitness Day. Music can be a great motivational tool when working out.
"We hope that The Official National Fitness Day Playlist will inspire people to get active and most importantly, have fun whilst doing it."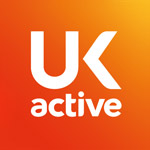 More People More Active More Often