The extraordinary rise of boutique fitness over the past five years is being driven by strong demand among women, a new report has found.
The research, conducted by ukactive in conjunction with Fit-Tech software platform zingfit, found that the vast majority of boutique fitness customers are female, making up 83% of classes booked in London.
The gender divide is similar to findings from New York and Los Angeles, where women made up 83% and 81% of bookings respectively.
The Global Boutique Trends Report 2018 is based on data collected by zingfit which were aggregated and analysed by the ukactive Research Institute, examining boutique trends in four cities across the globe: London, New York, Los Angeles and Mexico City.
The report also highlighted the international demand for boutique fitness in London, attracting customers from across the globe, with boutique classes proving highly popular among foreign visitors.
Fifteen cities from around the world had more than 50 residents who attended classes in London over the period of the study, including visitors from the USA, Hong Kong and Australia.
The study also identified London as home of the lunchtime workout – with almost 20% of classes in London taking place during lunch compared to less than 5% in Mexico City, where pre-work workouts are preferred.
CEO of ukactive Steven Ward said: "This report provides a fascinating insight into the trends driving the burgeoning boutique fitness market both in the UK and abroad.
"The challenge now is for boutiques to use these findings to expand their reach and provide better, more personalised fitness offerings to customers."
The report was released at ukactive's boutique fitness event SWEAT, which returns with SWEAT North at Active Uprising in Manchester, on 21 June.
To access the full report, click here.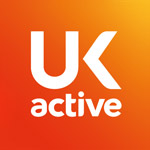 More People More Active More Often