ukactive has been announced for the second year running as the National Coordinating Body in the UK for the European Week of Sport, which takes place between 23 and 30 September.
The campaign was launched at Holy Cross High School, South Lanarkshire, today (Thursday 28 June) with a sports day for pupils delivered by the school's young leaders. The pupils also had the chance to interview Baroness Tanni Grey-Thompson, Chair of ukactive, about her career as a Paralympian and work to champion physical activity for young people.
The European Week of Sport aims to promote sport and physical activity across Europe, with 32 countries set to participate in the fourth edition of the programme.
The week is for everyone, regardless of age, background or fitness level. With a focus on grassroots initiatives, it will inspire Europeans to #BeActive on a regular basis and create opportunities in people's everyday lives to be healthier and happier through physical activity.
The European Week of Sport takes place at EU, national, regional and local levels, and is structured to include themes and activities that appeal to all audiences. ukactive will work with a number of strategic partners, including national agencies for sport, to deliver a variety of themed focus days to promote and offer ways people can be active and benefit from an active lifestyle.
In 2017, the European Week of Sport saw more than 34,000 activities delivered across 32 European countries, resulting in 12 million active participants. For 2018, the European Week of Sport will continue to inspire people to #BeActive and aims to increase its impact on last year's outcomes.
Plans for the UK include a kick-off event in Scotland on Sunday 23 September in partnership with charity StreetGames, which will take the form of a #BeActive Festival and will aim to engage families through a wide variety of sports and activities, encouraging them to try new things and lead a physically active lifestyle.
The flagship event will be ukactive's National Fitness Day, in partnership with AXA PPP healthcare, on Wednesday 26 September, which celebrates the fun of fitness and physical activity through thousands of free activities across the country. In 2017 National Fitness Day saw over 5.1 million people get active on the day and had a huge social media presence to support the celebration of physical activity.
2018 will also see ukactive work with the likes of Mind, the mental health charity to promote the power of physical activity on our mental health and wellbeing; SportsAid, who support up-and-coming young athletes and will help engage schools as part of the My Miles Challenge; and Ordnance Survey, with its 'Get Outside' campaign.
The week will also include 'Ministry does Fitness' with the Ministry of Sound, fulfilling the European Commission's desire for a #BeActive Night to be held as part of the week's events.
Baroness Tanni Grey-Thompson, Chair of ukactive, said: "ukactive is delighted to take on the role of National Coordinating Body in the UK for the European Week of Sport for the second year running. The week provides a great platform to celebrate the role that physical activity plays in supporting people from all walks of life to lead happier and healthier lifestyles.
"We have some great plans coming together which will involve a number of exciting partners to reach a wider audience and help people #BeActive."
Yves Le Lostecque, Head of the Sport Unit at the European Commission, said: "The UK has played a significant part over the past few years in the success of the European Week of Sport.
Through ukactive, the UK has some really exciting plans to reach a broad audience to support our key messages for the week. We are excited to see these come together to help this year's European Week of Sport be the most successful to date."
Minister for Public Health, Sport and Wellbeing Joe Fitzpatrick said: "European Week of Sport is a fantastic initiative that each year inspires people to be more active, more often in their everyday lives.
"We're proud that Scotland has been chosen to host this year's launch and we're delighted to be working with ukactive to kick-off the activities in Glasgow. Events like the European Week of Sport and National Fitness Day represent a real chance to celebrate the fun of physical activity and encourage the whole country to get moving."
Chair of sportscotland Mel Young said: "At sportscotland we know that sport has the power to change lives and the European Week of Sport is a terrific way to highlight the benefits of sport and physical activity.
"This will be a fantastic celebration of sport and a real opportunity to encourage more people to get active in clubs and communities right across Scotland."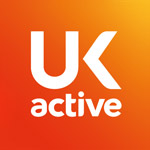 More People More Active More Often