Twelve Fitness2Me heroes help inspire UK into action for National Fitness Day
ukactive has revealed 12 Fitness2Me heroes to serve as the inspiration for every region in the UK to get moving on National Fitness Day 2018 (Wednesday 26 September).
From Jane Rogers, who has brought activity to neglected housing blocks in Bristol, to Ben Wimbush, who overcame a paralysing injury to inspire others to get moving more, each of the heroes has used physical activity to transform their lives and the lives of those around them.
The nationwide search for the heroes was launched in May, with people from all corners of the UK invited to share their stories of what fitness means to them on social media, using the hashtag #Fitness2Me, or by writing to ukactive.
Over the past four months, thousands of people have been sharing their #Fitness2Me messages and stories on Twitter, Facebook and Instagram, encouraging more people to talk about the wide range of benefits they enjoy as part of an active lifestyle.
ukactive has chosen the most inspiring #Fitness2Me heroes from the nine English regions and the three nations that make up the UK, to share their stories with a national audience.
The full list of heroes is: Gaynor Hulland (Wales), Lynsey McKay (South East), Naomi Adie (East of England), Tony Apicella (North East), Jane Rogers (South West), Sian Bain (West Midlands), Ben Wimbush (North West), Cassie Paxton (East Midlands), Jay Gardner (Scotland), Colm Curran (Northern Ireland), Shane Wright (Yorkshire) and Naomi Cavaday (London).
The heroes come from all walks of life, from those who have overcome depression and mental health challenges, to those who started with a few small steps and discovered a new love for life and physical activity.
Each has been helping to spread the fun of fitness as National Fitness Day approaches, encouraging their local communities to join in and get active, with more than 20,000 free events  on offer across the UK.
ukactive CEO Steven Ward said: "National Fitness Day represents the perfect occasion to shine the light on the everyday activities that people up and down the UK are doing to be happier and healthier.
"Physical activity is all about fun and it also has the power to change lives. We have received so many inspiring Fitness2Me messages and you only have to look at our 12 heroes to recognise there's always an opportunity to try something new. For many, the first step will take place on National Fitness Day."
National Fitness Day will kick-off with Strictly Come Dancing judge and DDMIX founder Dame Darcey Bussell leading a mass dance workout at the Guildhall Courtyard in London, joined by Everyone Active's Sporting Champions, Max Whitlock, Colin Jackson and Alex Danson.
From schools to universities, workplaces to leisure centres and parks to high streets, a huge range of activities will be enjoyed by people of all ages and abilities – with last year's events helping to get more than five million people active during the day.
To meet the 12 Fitness2Me heroes, click here.
How to get involved: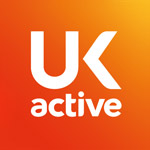 More People More Active More Often