Improving health, happiness and wellbeing in communities across the West Midlands form the targets of a new agreement between the region's Mayor Andy Street and ukactive chair Baroness Tanni Grey-Thompson.
The partnership was agreed in principle between the West Midlands Combined Authority (WMCA) and ukactive at Birmingham City University on Wednesday (27 June) – and will be announced officially at ukactive's National Summit on 12 September by WMCA Deputy Mayor Cllr Bob Sleigh.
The collaboration will see ukactive and its members support the Mayor's ambitions in several areas, including Workout from Work – with ukactive set to endorse the Thrive at Work campaign in the West Midlands.
The Mayor also voiced his support for National Fitness Day, which takes place on 26 September and encourages everyone to celebrate the benefits of fitness.
He said he was particularly keen to explore how the co-location of local services with leisure centres and gyms – a national £1bn Capital Expenditure programme called for by Tanni Grey-Thompson in 2016 – could align with regeneration work as part of the WMCA's housing plan.
The meeting was attended by Cllr Sleigh, Physical Activity Strategic Lead Simon Hall, Mark Fosbrook of the Activity Alliance and ukactive Director of Public Affairs and Research Huw Edwards.
The group also discussed the disability agenda and improving accessibility ahead of the 2020 Commonwealth Games, including forging closer ties with the Department of Work and Pensions' Disability Sector Champions Group. And they outlined plans to deliver mental health first aid training for up to 5,000 staff working in the physical activity sector.
West Midlands Mayor Andy Street said: "This is an important milestone in our ambitions to make the West Midlands a healthier, happier place for all, and I am extremely excited about working with ukactive to mobilise its membership base to help us reach our goals.
"We had lots to discuss with ukactive and there are some fantastic opportunities ahead – particularly exploring the benefits that wellness hubs can bring to the region as part of our regeneration plans.
"People in the West Midlands have so much passion for physical activity and that's something we can't wait to celebrate as part of National Fitness Day 2018."
Chair of ukactive Tanni Grey-Thompson said: "It is clear from my meeting with the Mayor that the West Midlands is committed to improving the health of its residents by building the foundations to get more people, more active, more often.
"ukactive research shows that community leisure contributes at least £3.3bn in social value, but that figure represents just a snapshot of its potential.
"I want physical activity providers to become a key partner of local authorities and the appetite we have seen today from the Mayor and his team prove we are moving in the right direction."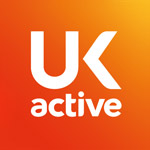 More People More Active More Often