Max Quittenton, Director of Elevate (sets out what to expect from the trade event taking place on 8-9 May this year)
What is Elevate and what is its purpose?
Now in its fourth year, Elevate is the UK's largest trade event for the physical activity sector.
The event takes place between 8- 9 May 2019 at London ExCeL. Each year thousands of senior decision makers from private and multi-site gyms, local authorities, sports clubs, government, private practice, personal training, healthcare and education gather to focus on the central theme, tackling physical inactivity.
The purpose is to bring together all these different stakeholders under one roof once a year to progress debate, encourage cross sector collaboration, network, share knowledge and discover the latest products.
What can we expect from Elevate 2019?
This year over 300 exhibitors will be displaying the latest products and services, covering more of the physical activity sectors than ever before including; fitness equipment, pool and spa, kids activity, fitness technology, design, elite sports and physical therapy.
All attendees have the opportunity to choose from over 300 speakers discussing the latest trends and debating the future of fitness with insights into how technology, programmes and innovations are transforming the sector.
If you could choose just one thing, what would you want visitors to take from Elevate this year? What are you most excited for?
A raft of new suppliers. The exhibition has more products to offer than ever before. We are really proud to offer the audience an exhibition packed full of so many great products.
The suppliers in this sector are a huge resource and are extremely well tuned into the industries needs and customer demands.
We've already seen lots of exciting stand plans and products entered into the Innovation Awards so we know a huge amount of effort is being put into creating an interesting and informative exhibition.
How does Elevate fit into the bigger picture for the physical activity sector?
Tackling physical inactivity is a complex challenge which requires a cross-sector approach.
Elevate is simply the occasion where all the thousands of different businesses and professionals responsible for tackling physical inactivity come together under one roof to learn from each other. This is what makes it the best opportunity to discover the latest products, network and understand how to get more people, more active.
What should the sector focus on at this point in time?
Whilst we like to think we know the subject matter and physical activity sector reasonably well it's not our place to advise or have an opinion on what the sector should be focusing on.
That is the role of the experts on physical activity, experts we are fortunate to call speakers, partners, exhibitors and attendees.
What is clear is how the physical activity sector has no shortage of opportunity. Playing a key role in the prevention of non-communicable diseases is maybe the biggest of all.
To find out more about Elevate 2019, head over to the website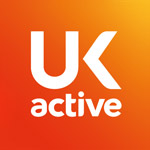 More People More Active More Often