ukactive has responded to Sport England's Active Lives Children and Young People Survey – Attitudes Towards Sport and Physical Activity, released today (21 March), with the following statement.
Head of ukactive Kids Jack Shakespeare said: "We welcome this new survey from Sport England and its comprehensive assessment of the attitudes of children and young people towards sport and physical activity.
"These findings clearly show that enjoyment is the biggest driver for children to be active. This supports ukactive's recent research, published in Generation Inactive 2, which showed that play and fun are fundamental to children's activity levels.
"However, this is the clearest evidence yet of the disparity between children and young people from low-income families and their more affluent peers, with opportunities limited. Children from less affluent families are not getting the same enjoyment from physical activity (just 45% strongly agreed they enjoyed it) as those from medium (50%) or high-earning families (58%). Their confidence, competence, understanding and knowledge of sport and physical activity are also lower.
"Highlighting this inequality, the report found that despite black children being most physically literate, they are also the least likely to be active. And the survey sheds new light on the gender imbalance we continue to fight, with girls scoring lower than boys across all five key attitudes to sport and physical activity.
"We have an opportunity on the horizon to drive real change. The upcoming Comprehensive Spending Review will test how serious our political leaders are about investing in the health of our children.
"The physical activity sector has its own responsibility to reduce the barriers. We are ready to work hand-in-hand with Government and Sport England to deliver solutions on the ground."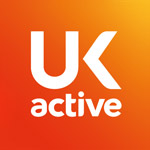 More People More Active More Often