In a first of its kind agreement, Stevenage Leisure Limited (SLL) has partnered with the Institute of Swimming to recruit and train more swimming teachers ahead of the opening of its new pool at The Dunstable Centre later this year.
The partnership will see SLL deliver swimming teacher training through Stevenage Swimming Centre, which is approved by Swim England Qualifications, while the Institute of Swimming will work alongside SLL to source new trainees through its recruitment academy. SLL will also introduce the Institute of Swimming products, including blended learning courses and CPD (Continuous Professional Development) training, to supplement its existing courses.
SLL already runs a successful Learn to Swim programme, teaching 12,000 pupils to swim each week across its 10 wet sites, with a brand new pool set to open later this year, which will require a further 12 new teachers. The partnership aims to increase aquatic educational activities for Stevenage and the surrounding area.
Rebecca Cox, Managing Director, Institute of Swimming, explains: "Like many operators, SLL is feeling the impact of national swimming teacher shortages, and is working with us to proactively move towards a more sustainable model of recruitment.
"The partnership will increase and improve the workforce opportunities for the region and ensure everyone has the opportunity to reach their potential."
Ian Morton, SLL's Managing Director, added: SLL says: "We are passionate about delivering high quality swimming lessons and are delighted to have partnered with Institute of Swimming in order to expand the opportunities for aquatic education within the community.  This unique collaboration will offer a new and effective approach to swimming teacher recruitment."
The process to recruit new teachers is already underway, with trainee teachers due to enrol in the Institute of Swimming Academy at SLL in August, where they will complete their Swim England Level 1 and Level 2 Teaching Swimming qualifications by October 2019.
Institute of Swimming and Stevenage Leisure are ukactive members. To find out more about the benefits of ukactive membership, click here.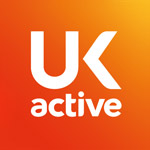 More People More Active More Often