Over 200 sport and physical activity sector professionals gathered at the Chesford Grange conference centre in Kenilworth on 28 February for the 2019 CIMSPA conference. The event reviewed and celebrated the significant progress made by the physical activity sector towards building a recognised and respected profession for its workforce.
Opening the event, CIMSPA Chair Marc Woods presented a review of the sector's development, including a 300% increase in the number of personal members, and strong partnership growth with over 300 organisations now aligning their work with the sector's chartered professional body.
CIMSPA CEO Tara Dillon followed Marc Woods on stage to look forward to the next phase of CIMSPA's strategy. Her ask of the audience was to continue its stellar record of collaboration: "We've only made the progress we have by being 'stronger together' – partnership working sits at the centre of everything CIMSPA does."
Tara concluded with a call to action for those already part of the project to help spread the word and scale CIMSPA's sector impact: "Every activity coach, every freelance PT, and every boutique independent needs to be aware of the value CIMSPA can deliver towards their personal and business success."
The event day also featured a speech from ukactive CEO Steven Ward, who looked back on the last five years of progress for the physical activity sector, and set the scene for the years ahead.
The event provided a chance to for delegates to preview the new CIMSPA visual brand, with the unveiling of a "kitemark of quality", which forms the centre of the chartered institute's endorsement and quality assurance frameworks.
CIMSPA Chair Marc Woods said: "In the short time that I've been CIMSPA Chair it has been a privilege to witness how the continued commitment of hundreds of stakeholders and partners into our work has moved the debate from 'can CIMSPA deliver?' to seeing tangible evidence of our collective achievements,".
CIMSPA also released an impact report covering its work over the past two years, highlighting in particular its creation of the sector's first professional standards framework and its successful adoption across sport and physical activity, from apprenticeships through technical education to endorsed degree programmes.
View and download the report below:
http://issuu.com/cimspa/docs/cimspa_impact_report_2019?e=29165002/68112566
CIMSPA is a ukactive member and Strategic Partner. To find out more about the benefits of ukactive membership, click here.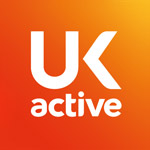 More People More Active More Often