By John Fletcher, Managing Director, Trilogy Leisure (Northampton Leisure Trust)
As proud members of the UK's wellbeing community, we always have our finger on the pulse of what our customers and communities want and need from the services we deliver across Northampton.
A fundamental part of that commitment is the genuine need to really listen, first-hand, to what people want. That is why, when our work with focus groups told us that our 50+ audience wanted three key things, we made those the heartbeat of what we deliver today.
Our 50+ activity days capture the individual's physical, mental, and social wellbeing element they are looking for from us, and are focused on the 'three Fs' customers told us they wanted – Fitness, Friends and Fun.
We host three mornings a week of different activities, ranging from badminton and fitness classes to boccia, swimming and gym sessions, for customers aged 50+ to attend. We have a dedicated 50+ co-ordinator running the service at each of our centres, along with 50+ buddies, volunteers who take any new attendees under their wing, introduce them to people, get them involved and make them feel welcome. More than 160 customers attend our 50+ activity days each week and we can see numbers are already returning to pre-pandemic levels.
The practical element of Fitness, Friends and Fun is our activity days, swimming, walking sports, badminton, aqua aerobics and wellbeing walks. These are just some of the activities on offer and which collectively make an essential difference to the physical, mental, and social wellbeing of those we serve.
Focusing on what our customers aged 50+ need at Trilogy in Northampton should not be seen as an isolated issue. The Moving Communities data that was published last year, which focused on the geographical data of people returning to leisure centres in a post-COVID UK, explained that all leisure operators should seek to encourage more of the older age group back.
We have a genuine passion for Fitness, Friends and Fun. We have a genuine passion for serving all of our community and it is great to see our work with the 50+ age group making a real difference.
From the feedback we have received, people really value the interaction with their community and meeting their friends, which was lost during the lockdowns. Physical activity is essential to people's wellbeing.
This article forms part of ukactive's new Essential Series, shining a light on the essential role played by ukactive's members in society today. To find out more or to propose a story from your business or customers, please email press@ukactive.org.uk
Disclaimer: Any views or opinions expressed are solely those of the author and do not necessarily represent those of ukactive.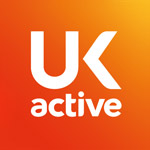 More People More Active More Often