Bodystreet, an innovative workout studio that combines personal training with electrical muscle stimulation (EMS), is expanding its UK operation with two new studios in Coventry and Edinburgh.
The new EMS studios join Bodystreet's growing UK operation of six existing franchises, including locations in Worthing, Milton Keynes, Gibraltar, North London, Sutton Coldfield and Bristol. The Edinburgh location will be the only EMS provider in Scotland.
Bodystreet has seen considerable growth in its UK operation since the introduction of the concept to Britain in 2017. Membership across the six sites has grown consistently, increasing by 25% in January alone.
Bodystreet uses specialised equipment from miha bodytec, a leading manufacturer of EMS technology. Already hugely popular in Germany, Bodystreet is fueling the growth of EMS studios in the UK as demand for the specialised workouts continues to grow.
While training, impulses are delivered to the body through a specially designed training suit containing electrodes. The extra stimulation creates stronger, more intense muscle contractions than conventional training, making EMS much more effective in developing strength, stamina and improving body shape.
UK Master Franchisor Mark Holland said: "The EMS market in the UK continues to grow. For example, our Gibraltar location has seen a 40% increase in members since November 2018.
"Because the training is so effective and requires just 20 minutes once per week, we see huge growth potential in the UK – my goal is to have 200 studios by 2025."
miha bodytec UK Country Director Phil Horton said: "The market potential for EMS training is vast, with the potential to tap into an entirely new market – previously inactive individuals who don't like a typical gym environment."
Bodystreet launched with a single micro-studio in Munich in Germany in 2007 and after two years of proving the concept, expanded as a franchise system. Now, the number of studios has grown to almost 300 across Germany, Austria, Italy and the UK training more than 40,000 people every week.
The Coventry and Edinburgh studios are now open.
Bodystreet and miha bodytec are ukactive members. To find out more about the benefits of ukactive membership, click here.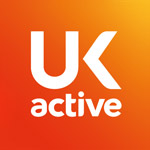 More People More Active More Often