Valley Leisure has announced the launch of its second 'I Can Therapy Centre' site, just 14 months after opening its first.
The independent charity will open its new site in Sheffield on 26 February, with a concept that encourages exercise participation in older adults and supports rehabilitation for those living with long-term health conditions, through the use of specialist equipment.
The Sheffield site becomes the second Valley Leisure facility following its debut in Andover, Hampshire, in 2017. The new centre will boast eight specially adapted power-assisted exercise machines from Shapemaster and a Medicotech THERA-Trainer.
Sheffield Neuro Physiotherapy will support client screening, assessment and exercise programmes for users with varying conditions and abilities.
Users will have access affordable and individualised physiotherapy sessions at the centre. Physiotherapy treatments will include soft tissue mobilisation, balance rehabilitation and mobility interventions to optimise physical wellbeing and performance.
Liz Murray, Community Health Development Manager at Valley Leisure, said: "We are delighted to be launching our second site in Sheffield and hope to continue on from the success of our Andover site.
"We are very proud to be working in collaboration with the team at Sheffield Neuro Physiotherapy, who will be providing clinical expertise for clients with neurological impairment and those living with long-term health conditions."
Emma Richards, Managing Director at Sheffield Neuro Physiotherapy, said: "Being able to offer power-assisted exercise alongside physiotherapy interventions will not only benefit those with neurological conditions but will also support the needs of many older adults and those with long-term conditions, ultimately encouraging and enabling independent living."
The specialist equipment adopted by the centre enables users to exercise passively or actively, depending on their abilities. Powered by Shapemaster, the equipment has also been customised for optimum accessibility.
Howard Blackburn, Managing Director at Shapemaster, said: "The team at Valley Leisure were very clear that the equipment needed to be accessible to all user groups as well as promoting the social interaction that so many Shapemaster centres promote.
"Our engineering team have continued to make advances to our standard product range which include; removable arms and footplates for easy access in addition to free-standing console units for enhanced usability."
Shapemaster is a ukactive member. To find out more about the benefits of ukactive membership, click here.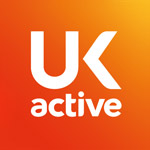 More People More Active More Often