Construction company Willmott Dixon has joined fellow ukactive member the University of Warwick in marking the opening of the £36m Sports and Wellness Hub.
Replacing all former on-campus health and fitness facilities, the 16,684 sq ft Sports and Wellness Hub has been designed to inspire and motivate staff, students, and the local community to be active.
Designed by David Morley Architects, the Sports and Wellness Hub is a crucial part of the University's estates strategy and plays a key role in its ambition to be the most physically active campus community in the UK by 2020.
The Hub features smart building technology throughout, with coolant technology providing the temperature for any given sport and dynamic lighting automatically adjusted in certain rooms at certain times of the day to create the optimal ambience.
The swimming pool features a boom – a floor that can be raised or lowered to accommodate competitions or general use, at the touch of a button – while digital technology in the rowing room gives users a sense of rowing outside.
Alongside the technological innovations, the Sports and Wellness Hub has been designed to accommodate a vast array of sports and uses. The main hall is a multi-functional space with high ceilings that offers a feeling of breathable space; the 15m-high climbing wall provides 144 different routes; and the gym is the largest in the higher education sector with 230 stations.
Set in a combination of hard and soft landscaping, the Hub features natural ventilation and views of the surrounding woodland in all directions, with other facilities including a fitness and martial arts studios, and squash courts.
Externally, there are 3G sports pitches, car parking, and netball courts, with the Hub acting as the training ground for Coventry's Wasps Netball Superleague team.
Lisa Dodd-Mayne, Director of Sport & Active Communities at the University of Warwick – and member of the ukactive Membership Council – said: "The Sport and Wellness Hub is a world-class facility in Coventry and Warwickshire open to everyone and will inspire everyone who walks through the door to get active.
"As a university, we are working toward being the most active campus in the UK by 2020 and the Hub will be central to achieving that goal.
Peter Owen, Managing Director for Willmott Dixon in the Midlands, said: "This was a hugely exciting and unique project. The design of the building and the level of smart technology that has been implemented throughout is outstanding."
The University of Warwick and Willmott Dixon are ukactive members. To find out more about the benefits of ukactive membership, click here.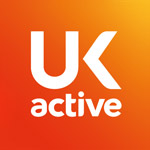 More People More Active More Often