International start-up CoachAi has been crowned winner of ukactive's ActiveLab accelerator programme after a live-pitch finale at Active Uprising in Manchester.
Israel-based CoachAi is a virtual companion that interacts with members through their smartphones, using behavioural science to support users to make exercise a regular part of their weekly routine.
The 12-week ActiveLab programme reached its climax at Active Uprising on Thursday (6 June), with each of the nine start-ups showcasing their products during a 60-second pitch to more than 800 delegates at Manchester Central.
The audience were asked to vote for their favourite start-up by smartphone, with CoachAi beating the other finalists with 22% of the vote.
The live pitch finale formed the showpiece event for the ActiveLab strand at Active Uprising, alongside six engaging TED Talks-style presentations, exploring the commercial and consumer demand for fit-tech.
ukactive also revealed a new framework for the adoption of fit-tech across the physical activity sector, designed to offer practical guidance and support to organisations.
ukactive Acting CEO Huw Edwards said: "We have been delighted to see the growth in scope and stature of ActiveLab since it launched three years ago.
"This year ActiveLab attracted applicants from 14 different countries, showing that it has developed into a global accelerator for budding physical activity start-ups.
"Congratulations to each and every member of the cohort – they have the potential to reshape the physical activity sector and get more people active."
CoachAI CEO Shai Neiger said: "It was an honour and a pleasure to be part of the 2019 ActiveLab cohort, and it really helped us push the company forward.
"We're incredibly excited to have won the live pitch, and we look forward to working with ukactive to expand CoachAi, and help more people be more active more often."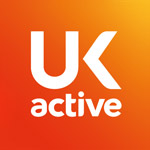 More People More Active More Often