By Baroness Tanni Grey-Thompson, Paralympic champion, Chair of ukactive and House of Lords crossbencher
Our society, and our governments, are facing multiple crises caused by the prolonged nature of the COVID-19 pandemic, which continues to impact all facets of life. While recognising the urgent and immediate threat posed by the virus to our health, and by its very nature, to our economy, the underlying fractures in society are also growing – not least in our overall health and wellbeing, which have been under attack for almost a year now.
Physical inactivity has in the past been described as "a silent killer", creeping into our lives through a deadly cocktail of sedentary working habits, increased screen time, and an approach to modern living which squeezes our time more than ever. Tragically, this definition rings truer following the pandemic, with a population weakened and vulnerable to such a highly contagious respiratory virus. It is clear that preventative health measures require much greater focus and investment.
While the rollout of vaccines gives us hope, it is important to recognise that the vaccines will not address the significant health inequalities that contributed heavily to the depth of the crisis we have experienced. These inequalities must be targeted as a matter of urgency.
COVID-19 has taken a tremendous toll on the physical and mental wellbeing of millions. Regrettably, this third lockdown will lead to a deeper and more significant impact on our physical and mental health given it has taking place in the depths of winter. Just as we require a national effort to deliver the vaccine, we also require a national effort to turn the tide of growing inactivity, and its impact on our physical and mental health. In addition to the positive impact this will have on millions of individuals, the success of the vaccination programme and national activity levels are inextricably linked – vaccine efficacy is scientifically proven to increase with exercise, even to the point of exercising on the day of vaccination for better results.
Furthermore, the Government will need to depend more than ever on a sport and physical activity sector that should be integral to the nation's renewal. For this to happen, it must be able to survive, recover, and develop to play its fullest role in society – at the same time ensuring that our future resilience to disease and viruses is far greater. The stakes are high and we cannot afford the next casualty of COVID to be our leisure centres, sports facilities, gyms and swimming pools.
The first phase is survival. The Government's support, including the recent top-up grants and funding announced by the Chancellor, is of course very welcome. However, the economic reality means support must go further over the next few weeks to avoid major business failure and job losses. This is especially the case for gyms, pools, and leisure centres that are without any income – unlike other sectors – and are missing out on their biggest moment of demand in the calendar year. With facilities forced to close, projections from ukactive show that on average the sector is losing about £90m in membership revenue every week during lockdown.
We need further support from Government to extend business rates relief, and robust legislative support to avoid the cliff-edge in the Spring around rent repayments. The Job Retention Scheme Bonus also has an important role to play in relieving the financial pressures faced. Crucially, the sector has done so much to prove it is COVID-secure, working closely with the Government's health advisors, and needs to be prioritised for reopening.
The next phase is recovery. There needs to be a strong push from the Government to first return to, and then exceed, pre-COVID levels of physical activity among the population. Plans need to be developing now between the sector and the Government's health agencies in order to hit the ground running with a major public health drive when restrictions ease. This should be complimented by financial incentives, mirroring the significant support provided to the hospitality sector, including VAT holdings and a version of "Eat Out To Help Out" for sport and physical activity.
ukactive's Workout from Work scheme is one proposal, calling for an extension of the Cycle to Work scheme to include gym memberships and equipment, helping about 209,000 inactive Britons to take up more physical activity. The proposal promises £240m in savings for the Treasury through reduced NHS costs, improved workplace productivity and reduced premature mortality – with independent analysis by Saffery Champness showing a cost-to-benefit ratio of 2.6 to 1.
The third phase is development. Historic, outdated views of fitness, leisure and grassroots sport facilities do not do them justice, because the truth is that our sector is an essential part of every community and a vital extension of our health service. It creates savings into the billions on major issues such as social care, dementia, Type 2 diabetes and mental health, and reduces GP visits by 30 million a year.
Government figures show that for every pound invested in sport and physical activity, it gets four pounds of value in return. Based on a study by Sheffield Hallam University for Sport England, the numbers show that community sport and physical activity is worth £85.5bn annually, measured partly in economic benefits, but also in social value which includes a healthier population, improved work productivity and educational attainment, reduced crime and stronger communities.
Now is the time for the Government to place our sector at the heart of the national renewal, from the wellbeing of children and young people, through to high street reform, and helping to address the ageing crisis.
The immediacy of the challenge to vaccinate the nation is immense, and we offer our sector's full support in this, from providing vaccination and testing facilities, to the mobilisation of staff. That said, the crisis we are facing in physical and mental health will remain beyond the completion of the vaccination programme. We urgently need a plan from the Government to address the physical activity challenge now, or risk causing further damage to our health and wellbeing that will see the claws of COVID scar future generations too.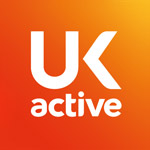 More People More Active More Often