By Matt Archer, UK Manager, Motitech 
According to the World Health Organisation, sedentary lifestyles could be among the 10 leading causes of death and disability in the world. As we all know, physical inactivity is a big challenge among older people and can contribute to a series of disorders in later life.
The UK has an ageing population, with around 12 million aged 65 and above, and an overwhelming majority classed as 'inactive' according to government guidelines. Research shows that physically active older adults (aged 60 years and over) are at a reduced risk of all-cause and cardiovascular mortality, breast and prostate cancer, fractures, recurrent falls, ADL disability and functional limitation and cognitive decline, dementia, Alzheimer's disease, and depression.
To help address this challenge we should focus on motivating people to be more active, and on people's ability instead of disabilities. With this in mind, Motitech is delighted to announce our partnership with ukactive. We believe that all people should be afforded the same opportunities in life, regardless of age or functional ability. The partnership with ukactive puts us firmly in the right place to continue positively impacting the lives of often under-represented sectors of society, with our unique solution designed to motivate our seniors and those less functionally able to be more physically active.
We created the Motiview concept  to increase physical activities among seniors and those less functionally able. By enabling users to watch videos of familiar roads and inspiring places from anywhere in the world, while using an indoor exercise bike, Motiview helps seniors and those less functionally able to be at their natural best and unleash potential.
Motiview is a motivational technology for increased physical, mental and social wellbeing. The technology visually and mentally stimulates users, which has been proven to play a vital role in preventing injuries and promoting social connectedness. It allies the innovative use of technology to a sense of fun, discovery and increased self-efficacy, with high-quality bespoke adapted videos, that evoke memories, provide an immersive experience and create a social norm for incorporating physical activity into their everyday lives.
Three key areas to support users
Physical: Motiview aims to improve the general state of health, with increased mobility, reduced pains, and fewer falls just some of the benefits experienced by users. This increases their physical wellbeing and strength to master everyday life.
Mental and cognitive: Reminiscence, better self-efficacy, and reduction in anxiety and distress increase the general contentment and wellbeing among the users, empowering them to live fuller lives.
Social: An engaging social environment is key to living a good life. Social activity and connectedness also counteracts health decline in many ways. The inspiration seniors, staff and relatives experience from sharing memories and talking about what they see in the videos creates a social glue. People become friends over Motiview.
But we wanted to do more for the seniors and that is why we, together with UCI Bergen, started the Road Worlds for Seniors in 2017 – a unique world championship. It allows older people, those less functionally able and even people living with dementia, to take part in a truly global sporting event – even though they might live in a long-term care facility. Road World for Seniors lets cyclists become a part of something bigger – a global movement focusing on physical activity and reminiscence for people that are normally not able to partake in such initiatives.
This year's competition has just ended and was a resounding success, with 5,676 cyclists from 222 teams from leisure centers, care settings and communities from across the world, cycling a combined 183,889 km during the four-week competition. Our winners ranged from 56-years-old up to competitors well in to their hundreds.
Our UK Champion, Ken Judd (pictured below) is a true hero, having served in the RAF during the Second World War, he meticulously planned his days around his sessions and cycled an astounding 3,932km during just four weeks. And did we mention super Ken is 100 years old in January? A genuine inspiration to all.
Our aim within the next few years is to make Road Worlds for Seniors the largest sporting participation event in the world. For our cyclists, the Road Worlds for Seniors is all about having that feeling of friendly competition and being part of a community, between residents, care and leisure facilities, and across national borders.
We want to encourage older people to compete, have fun and get active at the same time. We want to focus on the abilities instead of disabilities, and we are proud to be working with communities of like-minded people, on local governmental, national and international levels, who share a common goal.
Could you have a world champion in your community and not even know it? What is your commitment to keeping our seniors active, and could Motiview help? Please visit our websites for more information and to get in touch: www.motiview.co.uk and www.roadworlds.com
Motitech is a member of the ukactive Strategic Partner Group – find out more here.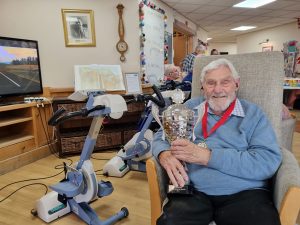 Disclaimer: Any views or opinions expressed are solely those of the author and do not necessarily represent those of ukactive.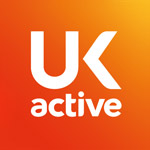 More People More Active More Often