ukactive has today announced the finalists for the ukactive Awards 2022, as the sector prepares for a highly anticipated night of celebration in Birmingham next month.
A wide-ranging shortlist (listed below) reflects the breadth and influence of ukactive's membership, with incredible examples of how the sector has rebuilt over the past year, since reopening from lockdown during the pandemic.
Held in partnership with Active IQ, this year's Awards shortlist includes fitness and leisure operators of all sizes; local councils; prominent suppliers; leading universities; sports bodies; and charities.
The awards are heading to a new venue this year; the International Convention Centre in Birmingham, on 30 June, following the Active Uprising conference.
There will also be two new awards – The Jan Spaticchia Award and the Education Provider of the Year Award. The COVID-19 award categories, which debuted last year, will now focus on how the sector continues to recover.
Huw Edwards, CEO of ukactive, said: "We are delighted but not surprised by the number of incredible entries and stories we have received for this year's ukactive Awards, which is testament to the unquestionable resilience and innovation within our sector.
"We are extremely proud of all of our members, who have worked so hard in rebuilding the sector and our nation's health, as we mark just over a year since facilities were allowed to reopen.
"Congratulations to all the finalists, and commiserations to those who have not made the shortlist this year but we hope the process and feedback is useful in your continued growth. We look forward to seeing as many of you as possible at the awards ceremony this summer."
Jenny Patrickson, Managing Director at Active IQ, said: "I'm delighted to see this year's awards attract such a strong field of entries and send my congratulations to all the finalists.
"The standard has been very high once again this year and I would like to thank everyone who took the time and effort to put forward their entry for consideration.
"Active IQ is proud to once again be the headline sponsor for the ukactive Awards and we're particularly looking forward to seeing everyone in person at this year's event. Ahead of that, I wish all the finalists the best of luck for the next stage of judging."
This year ukactive is delighted to announce that Proinsight will be leading the judging process of the awards. Proinsight is an independent organisation with a wealth of knowledge, expertise, and a directory of highly experienced professionals to provide honest and objective feedback for each entry.
David Hopkins, Founder and Managing Director of Proinsight, said: "Having been involved with the awards for three years now we've been blown away with the quality of the submissions.
"The applications show an abundance of great work going on in our sector following what has been a torrid time for everyone. We can't wait to move to stage two which includes presentation, surveys and mystery shops – see you in Birmingham on the 30th of June."
The finalists for the Physical Activity Hero and Outstanding Leadership Awards will be going live for a public vote on Monday 9 May and will remain open until Friday 27 May. With the exception of those awards, written entries for the other awards will be assessed by an independent professional, with specific experience and skills that are relevant to each award, who will mark entries against a set criterion.
Entries will then proceed to ukactive's virtual Judges' House where representatives from each finalist organisation will be invited to present to the independent judging panels. With the use of Proinsight's online platform, comments and a score from each judge will be collated to confirm a winner for each category. Each entry will receive feedback reports which include their marks.
Entries for the Club Centre of the Year will go through a mystery shop as well as a digital review conducted by Proinsight.
The full list of ukactive Awards 2022 finalists:
Regional & National Club/Centre of the Year 
North
Brio Leisure – Neston Recreation Centre
Places Leisure – Maltby Leisure Centre
Active Tameside – Tameside Wellness Centre in Denton
Everyone Active – Scarborough Sports Village
X-Force UK Ltd – 3-1-5 Health Club
Clare's Space Ltd
The Health Club – Ribby Hall Village
Waterside Leisure Club
Midlands 
Active Nottingham – Harvey Hadden
Everyone Active – Bromsgrove Leisure Centre
Parkwood Leisure – Towcester Centre for Leisure
Serco Leisure – Oak Tree Leisure Centre
London   
1Rebel – Oxford Circus
1Life – Willesden Sports Centre
Everyone Active – Harrow Lodge Leisure Centre
W10 Fitness – North Kensington
Orangetheory Fitness – Fulham
The Fore – Kings Cross
GLL – Barnet Copthall Leisure Centre
GLL – Waltham Forest Feel Good Centre
South      
Castle Point Borough Council – Waterside Farm Leisure Centre
Fusion Lifestyle – Ivybridge Leisure Centre
1Life – Mountfitchet Romeera Leisure Centre
Anytime Fitness – Leatherhead
GLL – Donyngs Leisure Centre
Leisure Focus – Braywick Leisure Centre
Anytime Fitness – Dorking
Anytime Fitness – Farnham
Scotland, Northern Ireland & Wales    
Denbighshire Leisure – Nova Prestatyn
GLL – Andersonstown Leisure Centre
GLL – Eastern Leisure Centre
Valley Leisure Centre – Antrim and Newtownabbey
Shed Health Club -Ellon
Supplier of the Year      
Future Fit Training
Leisure Energy Ltd
The Training Room
Alliance Leisure
Partners&
Playfinder
STA
Technogym
New Concept, Build or Design of the Year     
Places Leisure
Everybody Sport and Recreation
GLL, Britannia Leisure Centre
Leisure Energy Ltd
SPACE&PLACE
LiveWire
Ware-house Swansea
Fitness First
Generation Active Award        
Life Leisure
LTA
Northampton Leisure Trust
Your Trust
GLL
XCELERATE GYMS
Healthy Communities Award  
MAN V FAT
Parkwood Leisure
Sport Aberdeen
Swim England
Fusion
Nuffield Health
BH Live
Anchor
Activation Award
Brio Leisure
CSSC
Halo Leisure
Life Leisure
Suffolk County Council
Triple Double / Women in Sport
Active Nottingham
Burnley Leisure and Culture Group
Marketing Campaign Award    
CSSC
Swim England
X-Force UK Ltd
Barnsley Premier Leisure
Nuffield Health
W10 Fitness
Diversity & Inclusion Award    
Para Dance UK
University of Nottingham
Fusion
Serco Leisure, Ladywood Leisure Centre
Active Tameside
Everyone Active, Westgate Leisure Centre
Digital Transformation Award 
Parkwood Leisure
Active Tameside
Serco Leisure Operating Limited
Future Fit Training
Fitness First
Business Continuity, Recovery & Success following on from COVID-19    
Anytime Fitness UK
Brio Leisure
Hotpod Yoga
Parkwood Leisure
Premier Education Group
1Life Management Solutions
Everybody Sport and Recreation
Lampton Leisure
Developing and Supporting Communities following on from COVID-19    
Everyone Active
Featherstone High School
Places Leisure (CAWs and ReferAll)
Power Plate UK
Serco Leisure / Swale Community Leisure
Wellbeing Through Sport Limited
Lampton Leisure
Physical Activity Hero Award  
Julie Maver
Pam Radley
Fiona Roberts
Declan Duncan
Jaina Mistry
Magda Dawczak
Charmaine Daley
Paul Smith
Outstanding Leadership Award
Mark Sesnan
Deena Gillan
Holly Ainger
Simon Lane
Sarah Watts
Jane Nickerson
June Peebles
Victoria Irving
The Jan Spaticchia Special Recognition Award      
Helen Bull, National Aquatics Commercial Manager, Serco Leisure
Peter Mills, Health and Safety Compliance Manager, Parkwood Leisure
Elaine Shallcross, North West Regional Director, Pickleball England
Andy Read, Head of Safety, Places Leisure
Sean Thornton, Managing Director and Health Club owner, X-Force UK Ltd – 3-1-5 Health Club
Anthony Bryan, Fitness Coach at Southbury Leisure Centre, Fusion
BUCS – Physical Activity Excellence Award   
Northumbria University
Kings College Sport
Manchester Met University
Loughborough University
Canterbury Christ Church University
University of Nottingham Sport
Education Provider of the Year
Premier Global
STA
Future Fit
Study Active
Central YMCA
The ukactive Awards will take place in Birmingham on Thursday 30 June. Visit the ukactive Awards page for tickets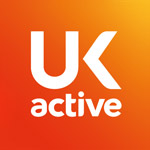 More People More Active More Often