By Ernie Theobald, Head of Commercial UK, Xplor Technologies
It's cliché, but true, to say that the past two years have changed the health and fitness industry. While many gyms across the UK have seen membership numbers bounce back, it's become clear that today's gym goers are more demanding than ever.
With budgets stretched and expectations heightened, now's the time to evolve the gym experience and make it even more compelling.
What do gym goers want now? Is it time to go beyond the sweat of fitness? How do you offer intrinsic value? Working with research specialists Untangld, we set out to answer these questions and more in an independent study of consumers engaged in fitness pre-COVID*.
Fitness habits have changed
Positively, for almost three quarters of those surveyed (72%) fitness, health and wellbeing has never been more important. Yet, this doesn't necessarily mean a return to pre-pandemic fitness routines – 55% agreed that COVID and lockdowns have changed the way they exercise forever. For some this has meant turning away from the structured environment of training in a gym or fitness facility.
Keep hygiene high, but not onerous
While exercise habits have undoubtedly evolved, many have returned to reopened gyms, studios, and leisure centres. Most told us they found the experience to be the same or even better than pre-pandemic, but for almost two-fifths it had worsened.
For this group, the pandemic and post-pandemic gym going experience was impacted by onerous COVID procedures, the need for pre-booking, and limited capacity, opening hours and classes. But for those who preferred it, a cleaner, quieter environment was valued.
A careful balance is needed to maintain high levels of hygiene, while showing others that the gym experience is returning to 'normal'.
Blend IRL and URL for an omnichannel experience
The in-real-life (IRL) fitness experience is going nowhere. But fitness consumers increasingly expect gyms to blend in relevant digital technologies creating an aligned omnichannel fitness experience.
Half of those surveyed want in-person and digital classes on an ongoing basis and 59% want to see gyms using tech that tracks performance. A third want a mobile app and almost a quarter would like to see more connected equipment in gyms.
Widen the definition of fitness
The stressors of the last couple of years have led to consumers embracing wellness, nutrition, and more, for a holistic approach to fitness and wellbeing. Almost half of fitness consumers expect their gym to follow suit and include more wellness services.
Our study showed massage, nutrition, mediation classes, recovery/rehab clinics and supplement sales are just some of the most in-demand wellbeing services that gyms could consider.
Building social connections
Gyms and fitness clubs have long been a place to connect with those with shared interests. The pandemic has only served to increase the need for community. Of those surveyed, 46% agreed that gyms should offer more community and social elements. Fostering a strong community where members feel included and valued will drive engagement.
Creating valued experiences
It's clear from our research that gym goers expect more from fitness facilities than ever before. Success will be driven by the ability of gyms to create compelling member experiences where value is both extrinsic and intrinsic.
It's not simply a case of going beyond the sweat of fitness. You need to know your members better, operate smarter and build stronger connections to create a model that works for your unique business. Your member experience should never leave members questioning the value you bring.
At Xplor, we have launched our Resamania gym management software into the UK. We're also offering a free guide to help you think more like your members and prospects, featuring insights from our research with actionable takeaways to help you deliver the experiences that members value.
To read our 'Ultimate Guide To Expectations and Demands for The Gym Of The Future' click here. Join us for a special webinar with ukactive at  on 25 May where we'll take you through the findings of our study.
*On behalf of Xplor, Untangld conducted an online survey of 1,065 respondents during December 2021. The sample for the study was nationally representative and defined as people who were members or regularly attended gyms, health clubs, studios, leisure centres or sports clubs pre-COVID.
Xplor is a member of the ukactive Strategic Partner Group – find out more here.
Disclaimer: Any views or opinions expressed are solely those of the author and do not necessarily represent those of ukactive.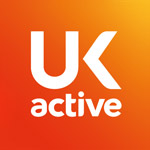 More People More Active More Often