Older people are having 'their lives cut tragically short' through a physical inactivity epidemic which threatens to bring a major social care crisis, according to a new report released today (12 September).
Advice to older people to 'take it easy' and 'put your feet up' could be dangerous to their long-term health, says Steven Ward CEO of ukactive, the not-for-profit health body behind the Reimagining Ageing report.
Analysis from ukactive, DataHub and Sheffield Hallam University shows a potential saving of £7.6bn to the NHS and healthcare system if older people are supported to become more physically active through a series of systemic changes. It highlights the critical pressures facing the NHS and social services due to a population which is growing older.
With figures showing that physical inactivity reduces lifespan by as much as five years, the report calls for a complete re-evaluation of the way older people live, exploring how to embed physical activity into every aspect of later life.
The report includes recommendations for whole-society collaborations to: build physical activity into the working day; create active environments through accessible community facilities; embed physical activity promotion into the healthcare system and harness new innovative technology to make exercise the natural choice for older people.
The authors call for the national roll-out of Wellness Hubs, which places physical activity facilities alongside libraries, police stations and GPs as a single community focal-point. Evidence from existing Wellness Hubs has demonstrated a significant positive impact on local communities, particularly among older populations.
Muir Gray, Chief Knowledge Officer of the NHS, said: "Many of the more grievous issues associated with old age, such as lack of mobility, illness and muscle weakness can actually come as a result of a lack of fitness.
"Physical activity is vital to ensure older populations can lead long, healthy and independent lives, even in their twilight years."
ukactive CEO Steven Ward said: "It's clear that the outdated idea of people doing less as they age is harming the health of our senior citizens.
"We all know we are living longer, but those extra years are increasingly blighted by illness, frailty and immobility.
"We need to inspire a major culture shift in how we approach our ageing years, with a major emphasis of building physical activity in at every step to ensure long lives are also healthy lives."
Jason Holtom, Managing Director, Serco Leisure said: "It is well known that keeping active is crucial to staying healthy and independent as we grow older, and the physical activity sector has a key role to play in providing older adults with inclusive, accessible and enjoyable physical activity opportunities.
"This report highlights some key examples of the great work that is going on within the sector and provides valuable insight into what can be achieved if we support older adults to be more active.
"Serco Leisure is committed to helping people of all abilities and ages to maintain and improve their fitness levels. We will continue to work with ukactive and other partners to develop and improve our offering for older adults, allowing everyone the opportunity to choose a physical activity option that is right for them."
To see the full report, click here.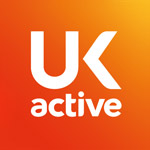 More People More Active More Often