Nominations have opened for two new members of the ukactive Board of Directors.
ukactive is looking for members representing either leisure providers that deliver on behalf of local authorities, or the wider physical activity landscape outside of the gym and leisure sector.
The new recruits will help steer the organisation in its mission to get more people more active, more often – underpinned by a new four-year business plan designed to support a wider membership base.
The Board is chaired by Paralympic champion and House of Lords Peer Baroness Tanni Grey-Thompson, and its members bring a wealth of experience from the full length and breadth of the physical activity sector.
Each member has a responsibility to represent their section of the membership and ensure the views of members are reflected in ukactive's strategy and operations.
Applicants can come from senior representatives of organisations which are not current ukactive members, but are only able to stand in the category that their organisation represents. For example, if you represent a private leisure operator then you are not able to stand for the local authority leisure provider seat on the Board.
How to apply
The applications process is now open and the deadline for submitting an entry is 30 August, when they will be reviewed by the Nominations Committee before being put forward to ukactive's membership to vote between 6 and 27 September.
Successful candidates will be informed on 4 October and will be invited to the next Board meeting, on 23 October in Central London.
Those who wish to apply are asked to complete the application form, with a short biography and skills section. The information provided will be included on ukactive's website and available to ukactive members as part of the voting process.
Interested parties are also invited to submit two endorsements – from individuals in senior roles at current ukactive member organisations – to governance@ukactive.org.uk
For more information about ukactive's Governance and the Board click here.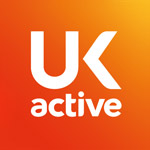 More People More Active More Often